A secluded island sanctuary in an azure sea
Blue is the colour associated with calmness, tranquillity, and solitude and is known to evoke feelings of peace and relaxation, all of which guests are guaranteed to experience when visiting our island sanctuary. The blue waters surrounding Miavana offer a unique and captivating experience for nature lovers, marine enthusiasts, adventurers as well as those simply seeking serenity. Extending further than the ocean safari experience, the spaces on Miavana were designed with an effortless flow in mind, taking inspiration from the landscape to ensure that guests feel immersed in the island's natural surroundings.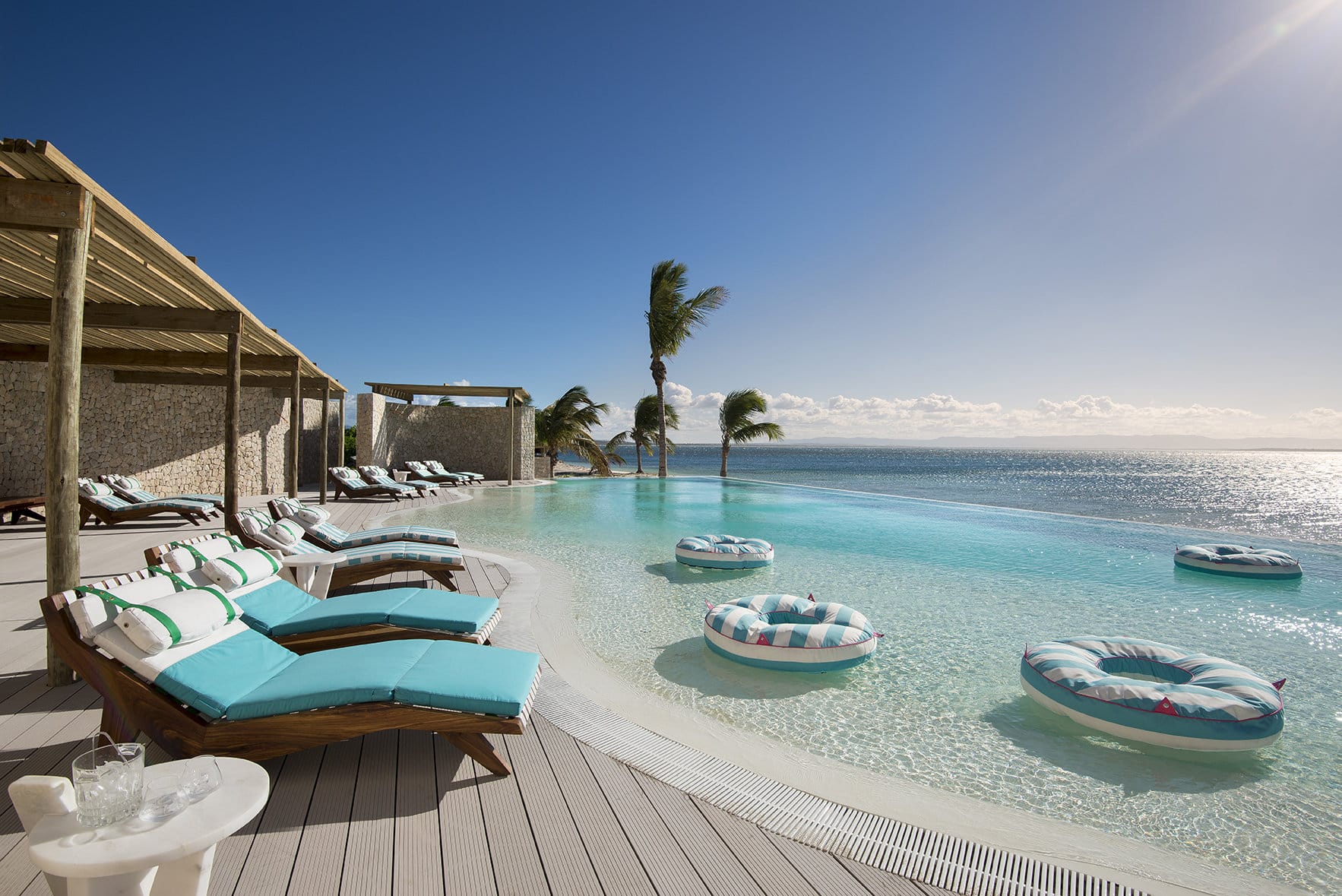 Vitamin sea
"If there is magic on this planet, it is contained in water." – Loren Eiseley.
'Vitamin sea' is just that – the ocean providing a dose of mental and emotional nourishment! A Miavana experience offers guests not only bucket-list-worthy ocean adventures in the bluest of waters but the space and time to completely disconnect from the world: 
+ Relaxation: The soothing sound of waves and the calming ocean breeze can help reduce stress and promote relaxation.
+ Mindfulness: The vastness of the ocean inspires a sense of mindfulness, encouraging individuals to be present and appreciate the beauty around them.
+ Adventure: Coastal areas offer opportunities for various recreational activities, such as exceptional vast views from the helicopter, to swimming, snorkelling, and boating, which can boost physical and mental health.
+ Connection with nature: Spending time in nature, especially near the water fosters a sense of connection with the natural world and enhances one's appreciation for the environment.
+ Escapism: The ocean offers the opportunity to step away from the incessant "doing" of everyday life and a chance to just 'be", unwinding and recharging.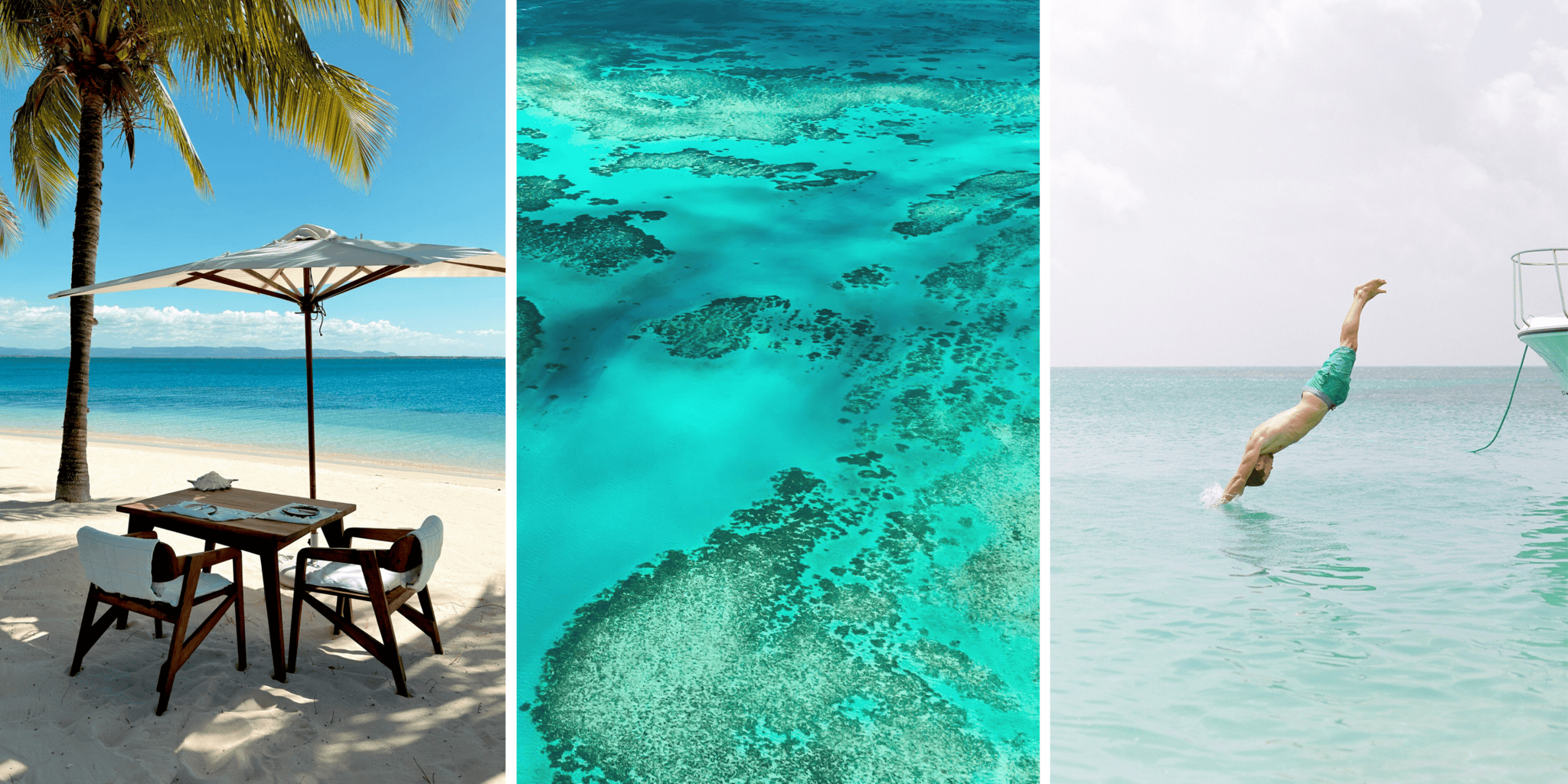 Submerge yourself in every shade of blue on Miavana 
Take to the turquoise waters of Miavana and explore every shade of blue, above and below the water. Water activities are endless and there are activities for every kind of adventurer including stand-up paddle-boarding, sea kayaking expeditions, kitesurfing, surf-skiing, water-skiing wakeboarding, snorkelling, fishing and boating. For an in-depth look at our water adventures, enjoy reading our water wonderland journal here. 
For guests that wish to take it easy, unwind at your villa's private pool reading your favourite book or head to the infinity pool at the Piazza which overlooks the Indian Ocean, so vast one can see where the sky meets the sea.
Alternatively, experience true island bliss with a spa treatment on the pearly white shores of Miavana. With nothing but the sound of the ocean, the rustling of leaves in the faint sea breeze, and the smells of Madagascan botanicals, this is the perfect opportunity to reset your body, mind, and soul.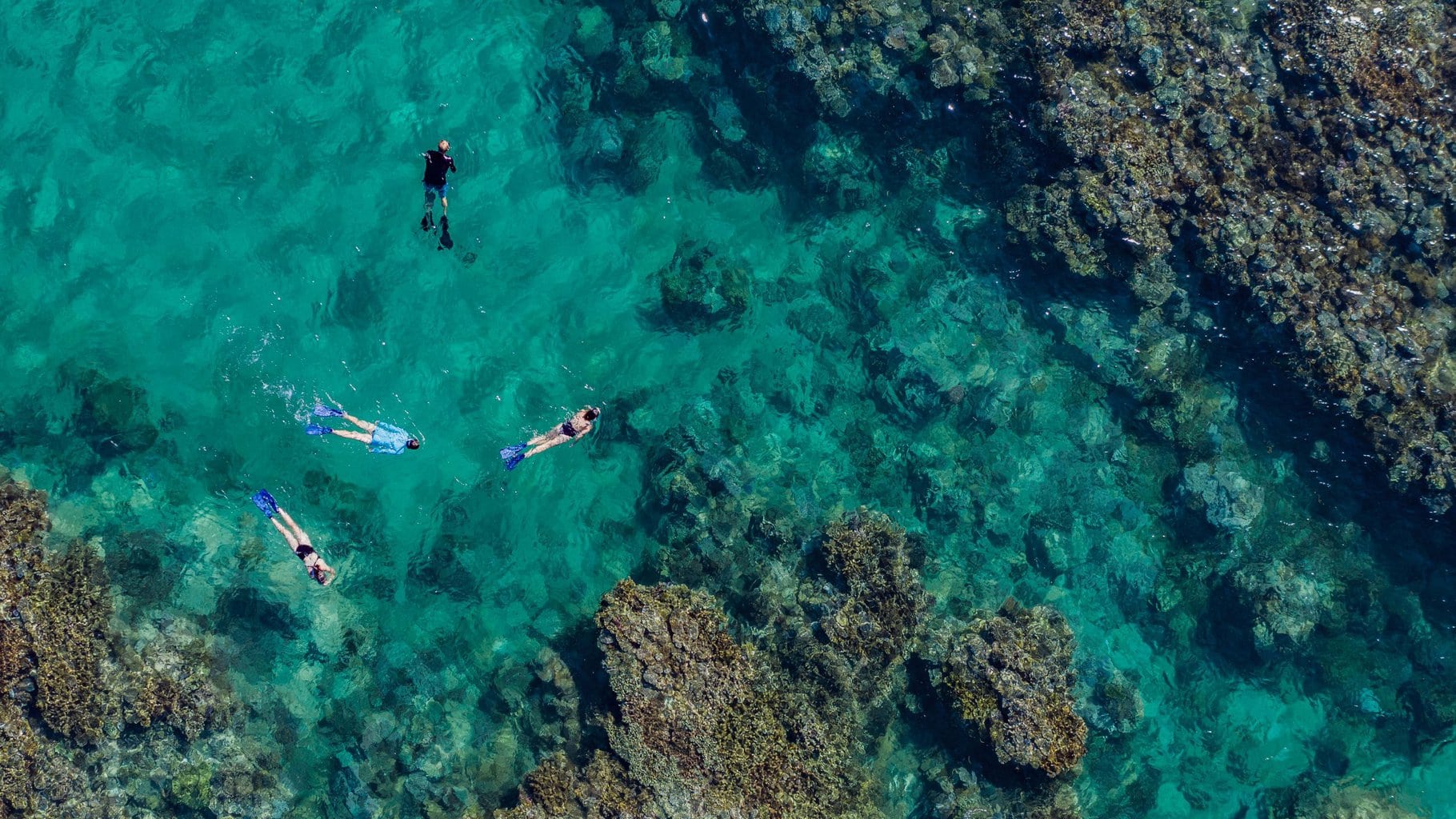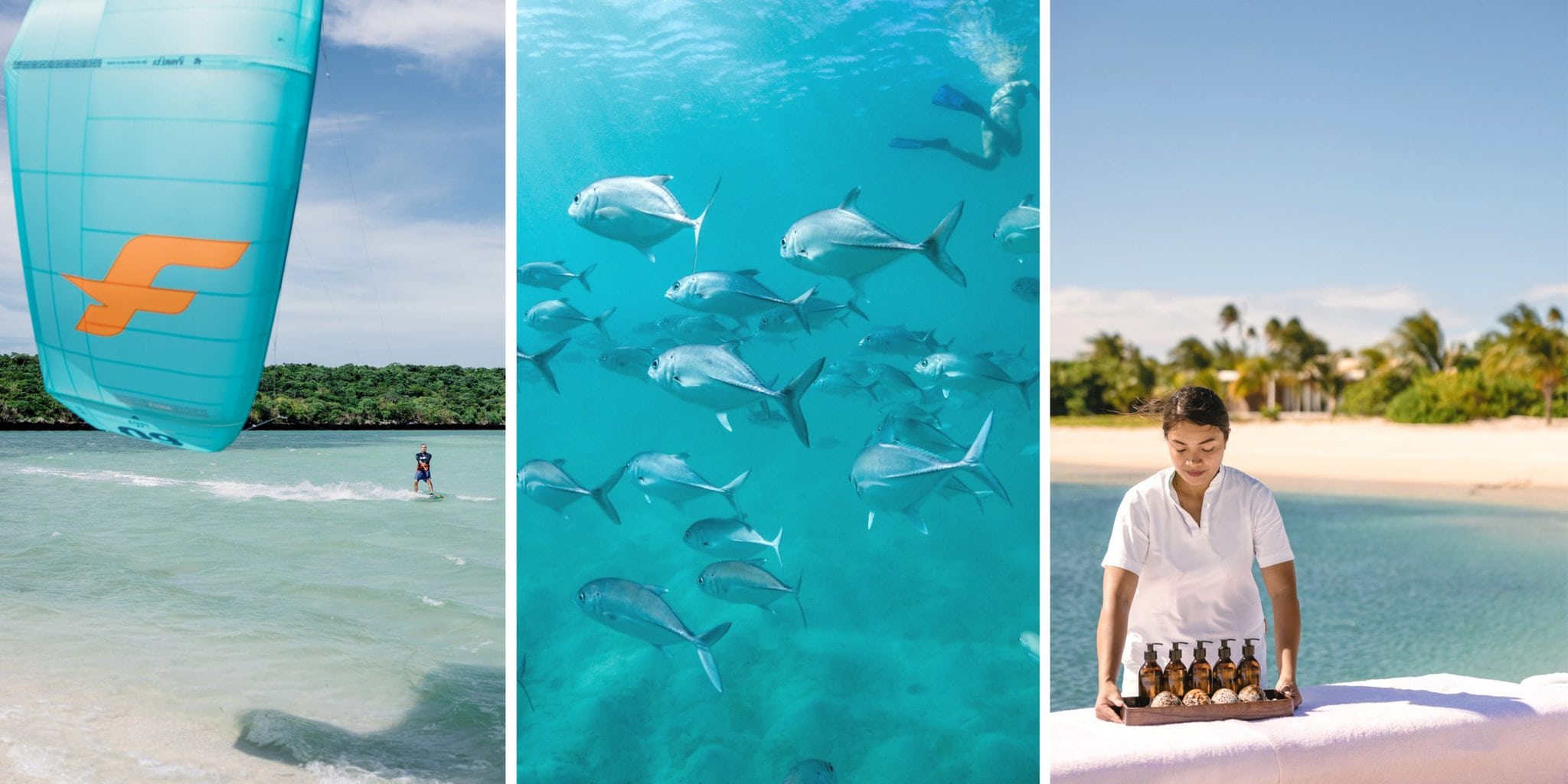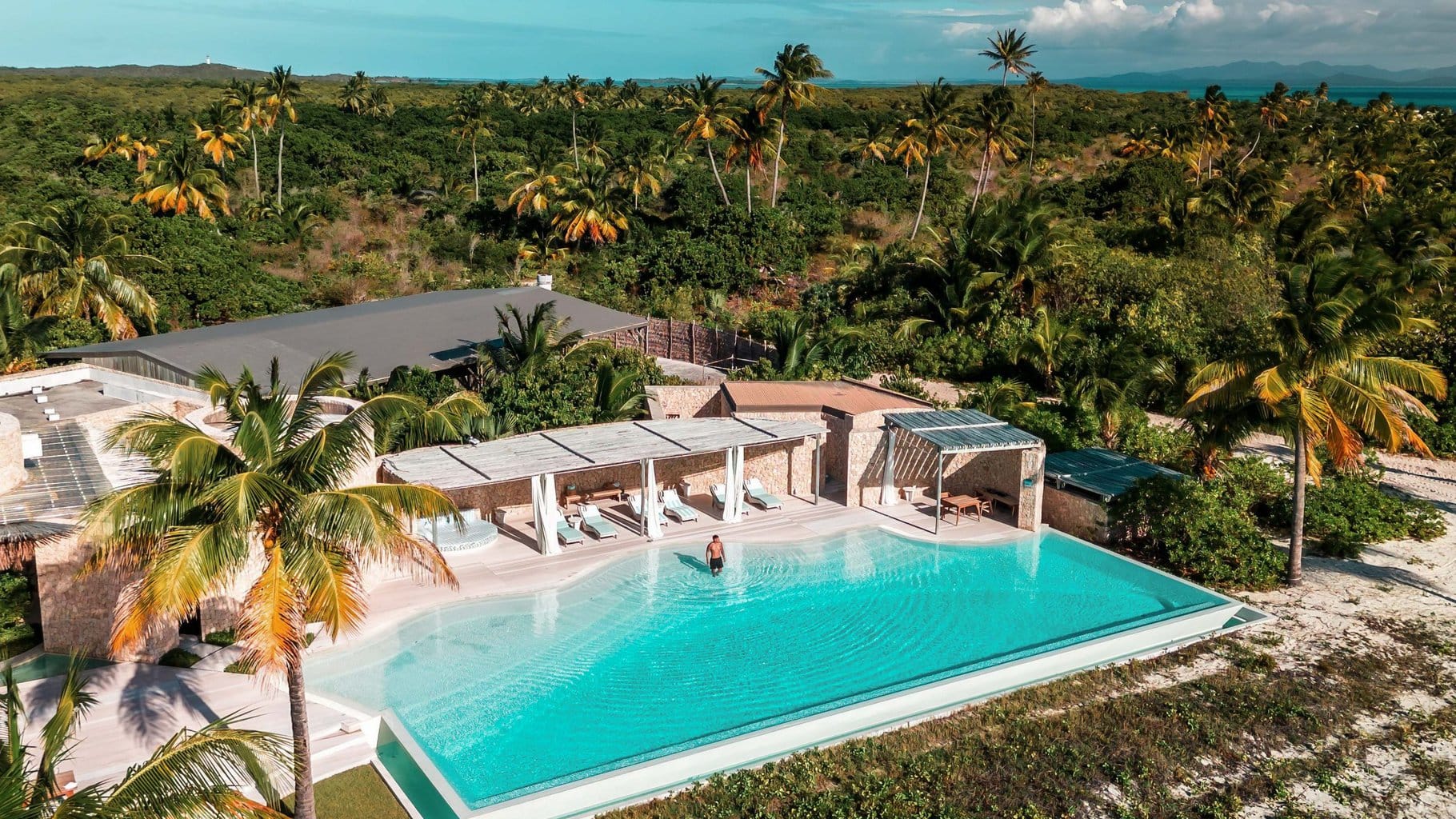 Details of design
Our deep love for the Madagascan landscape surrounding Miavana is echoed throughout the design and extends as far as being part of our brand identity with our signature turquoise hue.
The different spaces on Miavana celebrate this exquisite destination by featuring hand-dyed textures, hues of blue, unique shapes, Malagasy wood and local stone. The element of water is seen throughout Miavana too, with every villa having its own plunge pool and unlimited views of the ocean. The Piazza, our open-air pavilion, is surrounded by a crystal-clear moat which leads to our ever-dreamy infinity pool.
Miavana's signature hue is elegantly reflected throughout our resort, from drinks trolleys to turquoise blue Smeg kettles, towels and island-dining furniture. Even our different modes of transport which include helicopters, boats and more recently Tuk-tuks have been given a touch of our perfect shade of turquoise. After all, we believe that the definition of luxury is all in the detail.
For our fellow design enthusiasts, enjoy reading 'Miavana's island-inspired design' here, where we share everything from inspiration to the construction of Miavana, the incredible architects and more.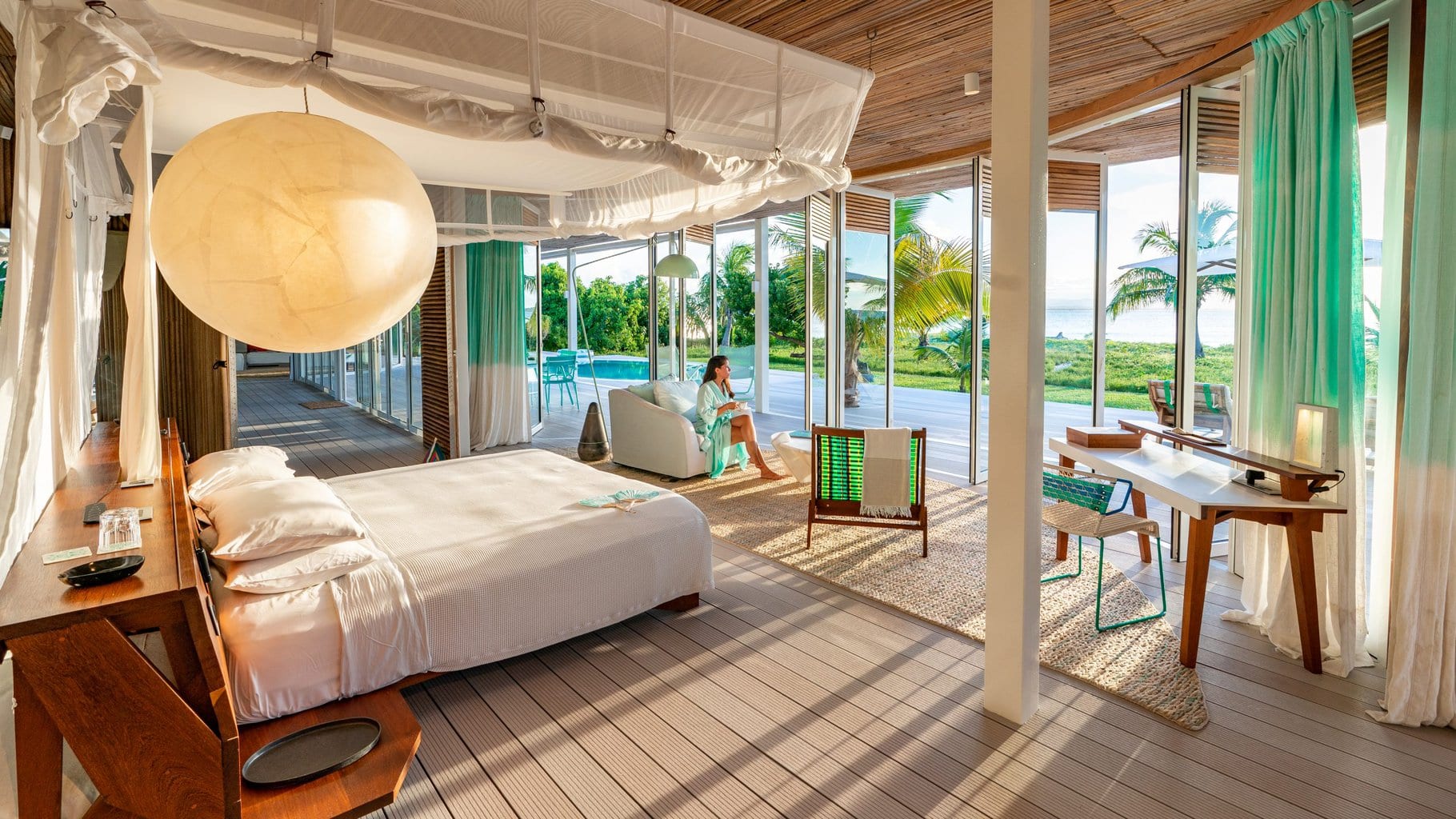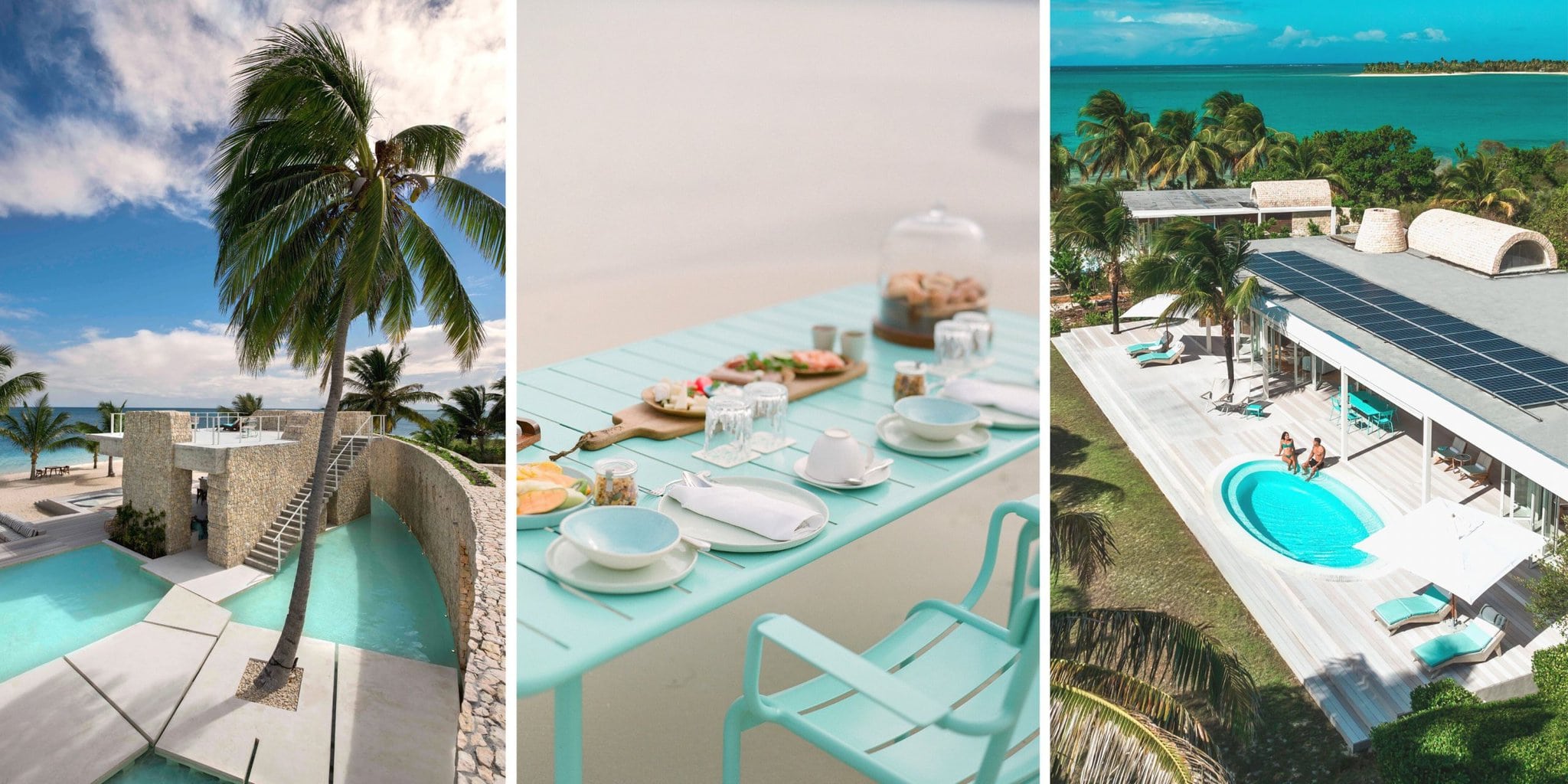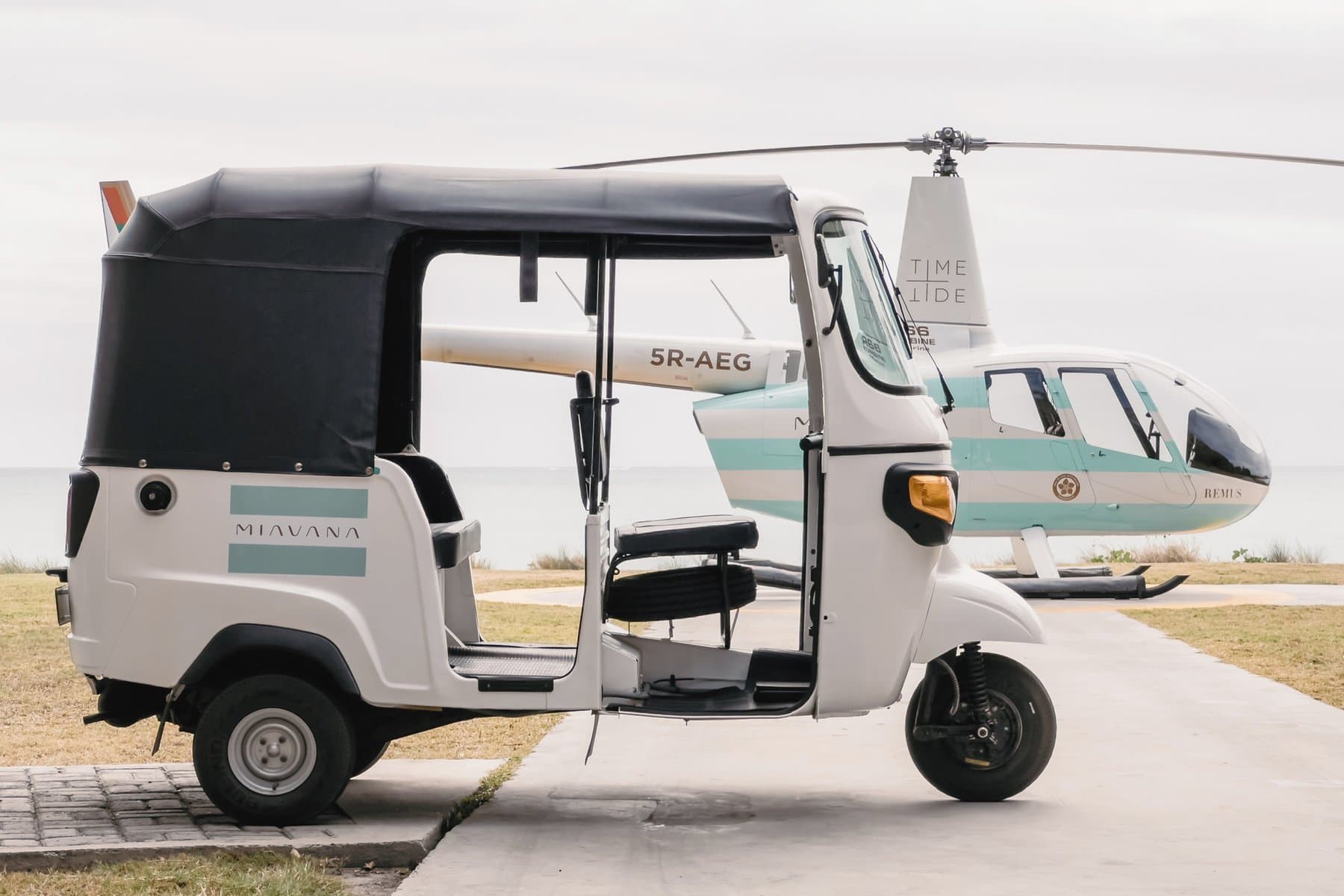 Come let us show you …
Book your own island adventure with us
travel@timeandtideafrica.com
We look forward to sharing this exceptional island with you