Your Adventure Playground Awaits
Adventures on Miavana span the horizons of land, sea and air. Celebrating these elements, our array of activities on the island offers guests an immersive experience to discover, explore and re-awaken their senses.
Unlike anywhere else in the world, Miavana's marine-protected waters transport guests to the ends of the Earth to experience the ultimate sea adventure in the Indian Ocean. With no set itinerary or time slots, our activities team tailors unique, adventure-filled itineraries to best suit your activity desires, according to the season you're visiting.
Plan your days as they come and do as much or as little as you please from adrenaline-fuelled watersports to catch-and-release fishing and snorkelling in the waters right in front of your villa, we have an activity for every kind of adventurer visiting Miavana.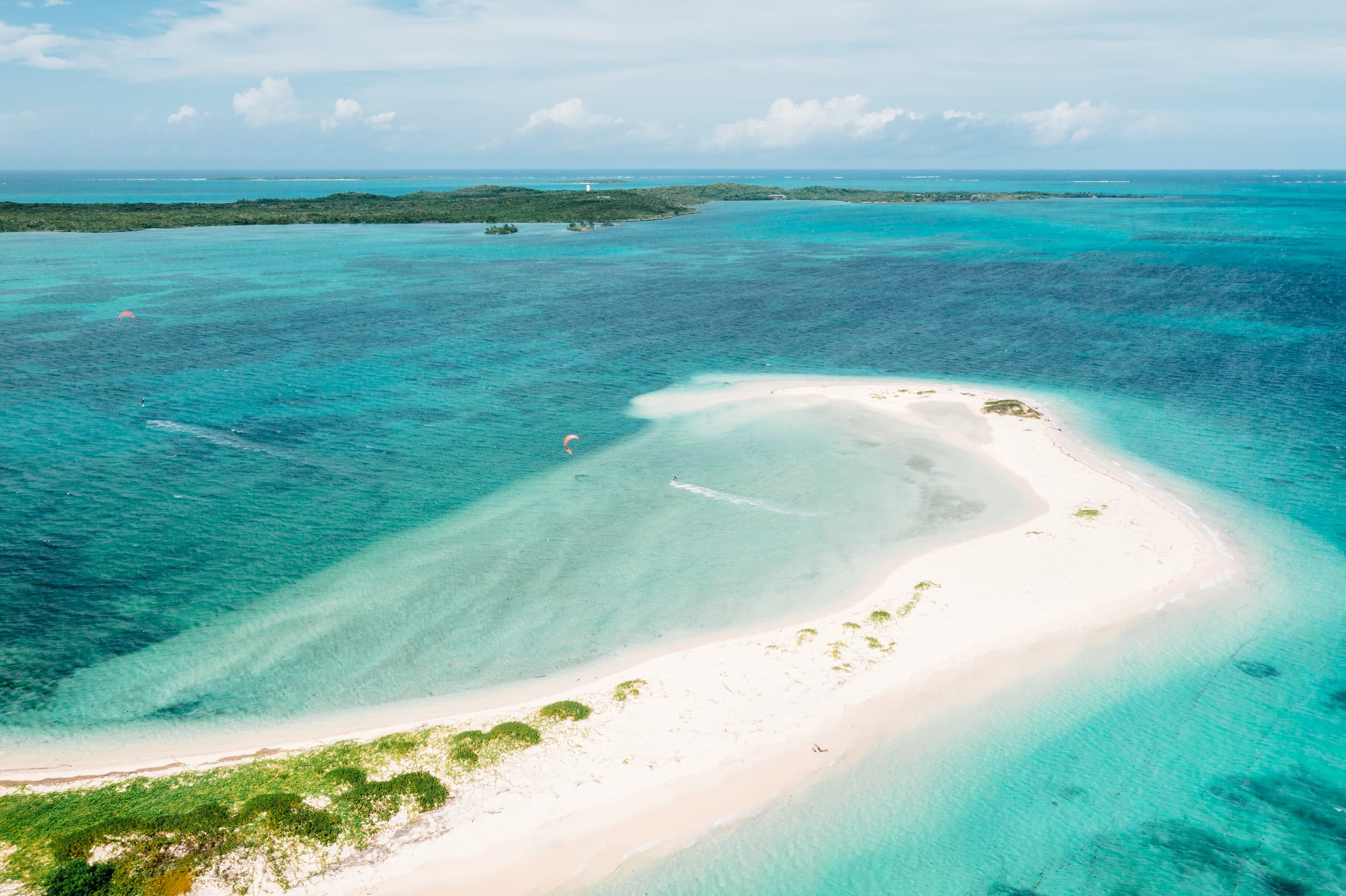 Take to the turquoise waters of Miavana and explore every shade of blue, above and below the water.  
Kiteboarding
With warm waters and a wide diversity of kite spots around the island, Miavana is a kiteboarder's paradise from May to October with our very own kite beach on the island. We have two R66 helicopters that fly guests out to reach otherwise unreachable kiteboarding spots, a first in the world with heli-kiting. Find the perfect jump-off point, land on a deserted beach – not a soul in sight – and be the first to map out an unforgettable adventure.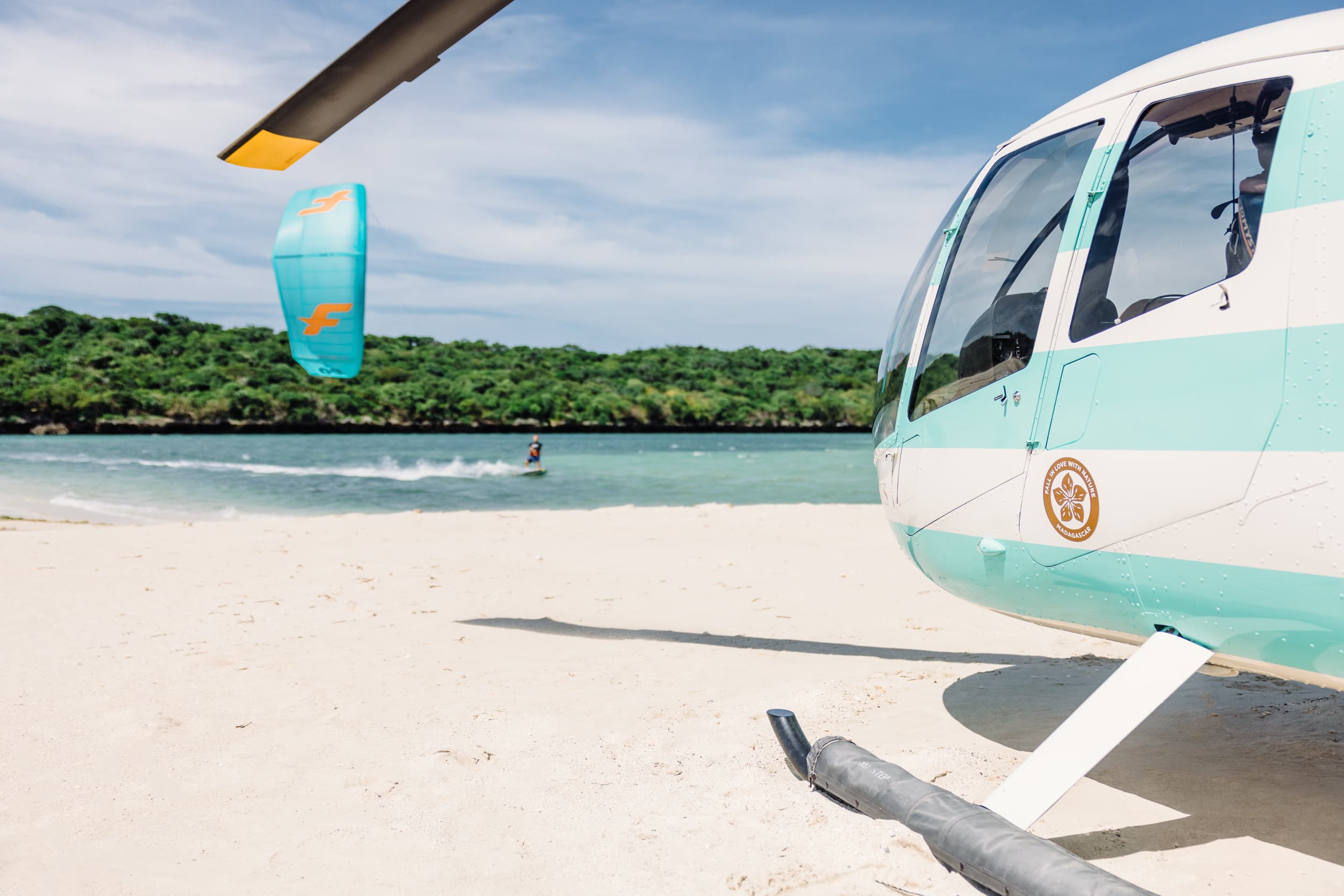 Fishing
Whether you're a pro or a novice, our private island is an excellent destination for fishing. Depending on the season you're visiting, you'll find species such as sailfish, marlin, mahi-mahi, giant trevally, dogtooth tuna and barracuda. Try your hand at deep-sea fishing, jigging, popping, trolling or fly-fishing on the reef flats with our top-of-the-line equipment and our passionate, experienced team. 
Boating 
All aboard. Cruise into the sunset, explore the archipelago, stop off for a picnic or simply sit back, relax and enjoy the ride. Spot dolphins dancing in the wake of the boat, or migrating whales breaching from July to September. For a cultural experience, explore Miavana's mangroves in a traditional dug-out canoe. 
Kayaking / Surfskiing / Stand-Up Paddle-Boarding
Up for a challenge? Take a trip around the island by Kayak or simply slow down with a leisurely paddle around the safety of our bay. Miavana's calm waters provide the perfect training ground for stand-up paddle boarding, offering an all-around workout and beautiful views above and below the translucent water.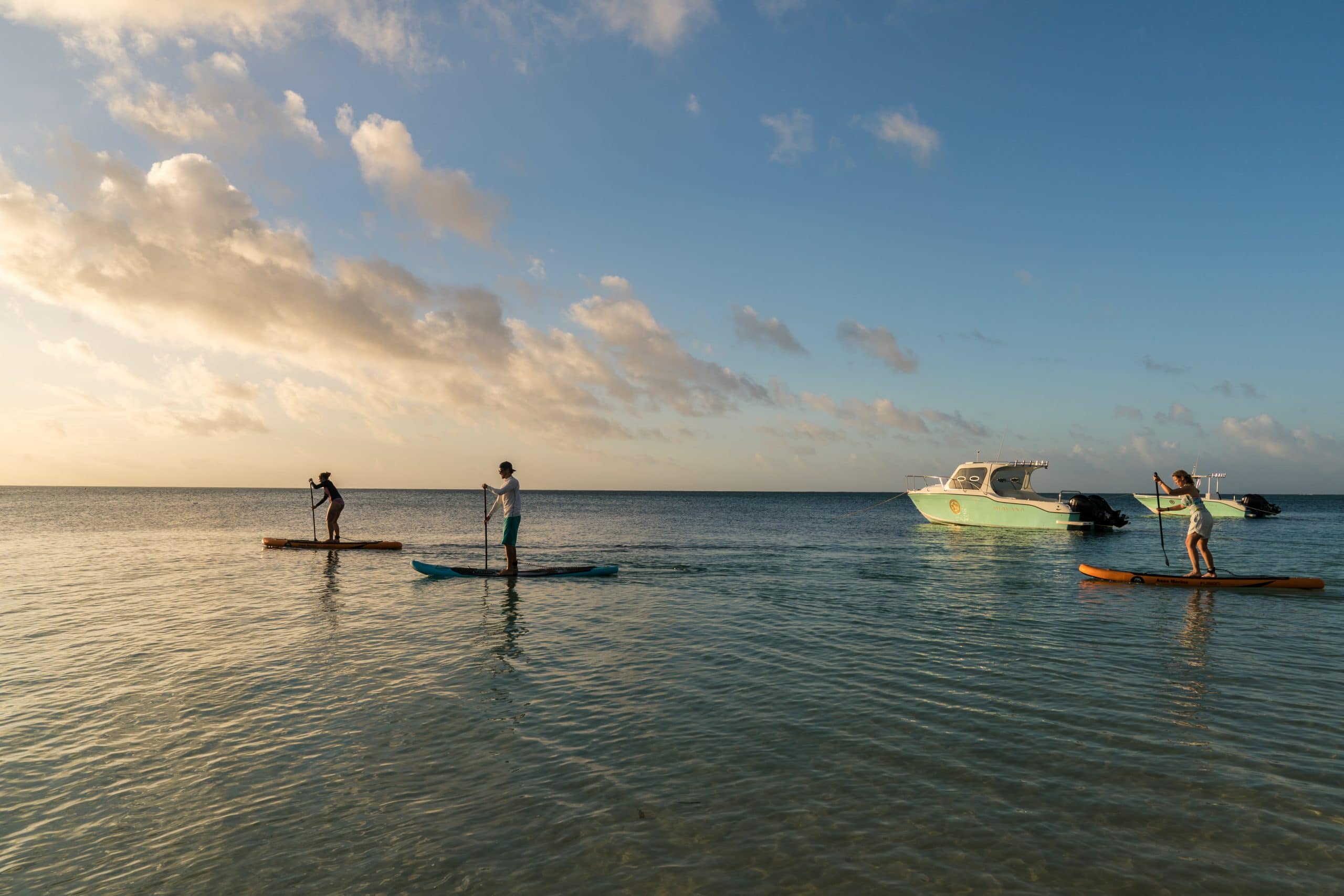 Other Watersports
Wakeboarding and water skiing make for an exciting day of adrenaline-fuelled activity at Andragana Bay. Pair this with a lunch picnic on a beach all to yourself, soak up some sun and fuel up before heading back to your villa.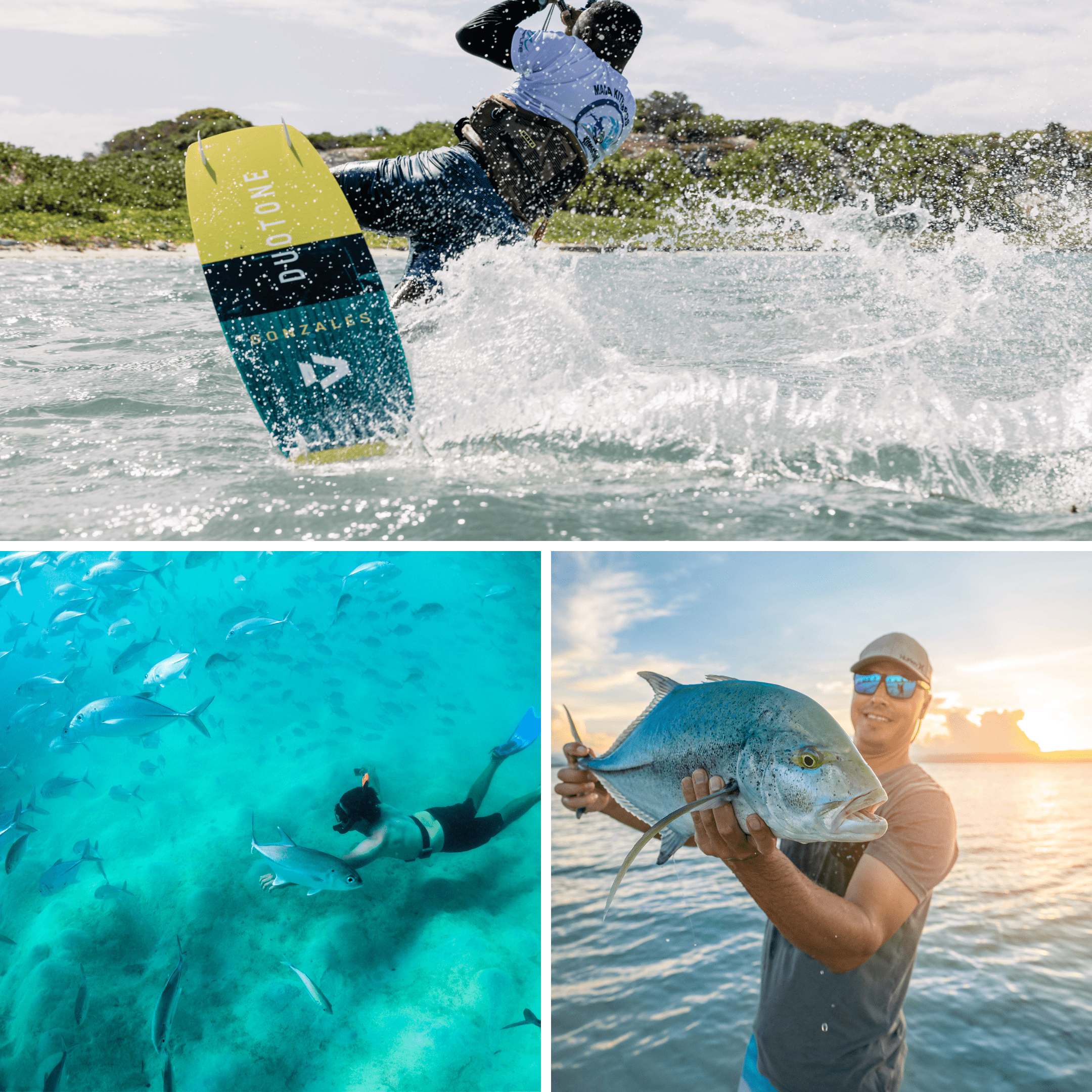 Dive below turquoise waters to discover vibrant reefs, sea turtles, manta rays and spinner dolphins that thrive in these waters alongside species such as napolean wrasse, bumphead parrotfish and Spanish dancers.
Snorkelling
Upon arrival on Miavana, our activities team will kit you out with snorkelling gear that you can keep throughout your stay. Coral reefs fringe our island so you can snorkel right from the beach in front of your villa or venture further afield by boat to explore the reefs nearby.
Discover Scuba Diving
Exploring the waters is for the whole family. With a max depth of 2m, children aged 8-9 years old are able to do full scuba gear and jump in to explore our house reef while very closely supervised by one of our PADI instructors. We are a PADI-qualified dive centre with passionate dive instructors who are on hand to guide certified divers through Miavana's vibrant reefs or introduce beginners to our shores through a variety of PADI dive courses.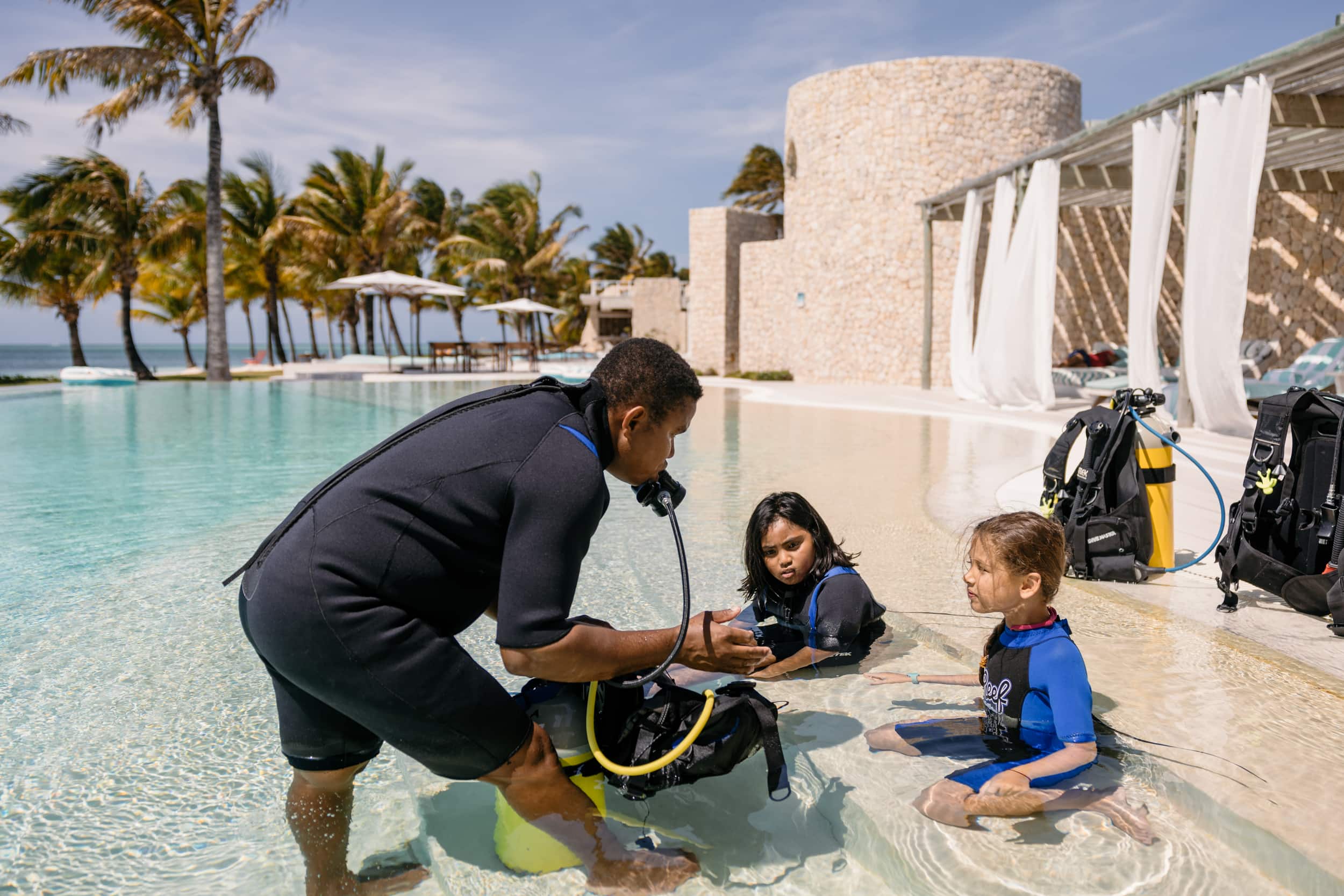 Open Water Course 
Upon completion, students are qualified to dive up to 18m with other qualified divers. It is recommended that the theory part of this course be completed online before arriving.
Advanced Open Water 
This course helps open-water qualified divers improve their existing skills, such as buoyancy and diving to greater depths (max depth of 30m, extendable to 40m with deep speciality).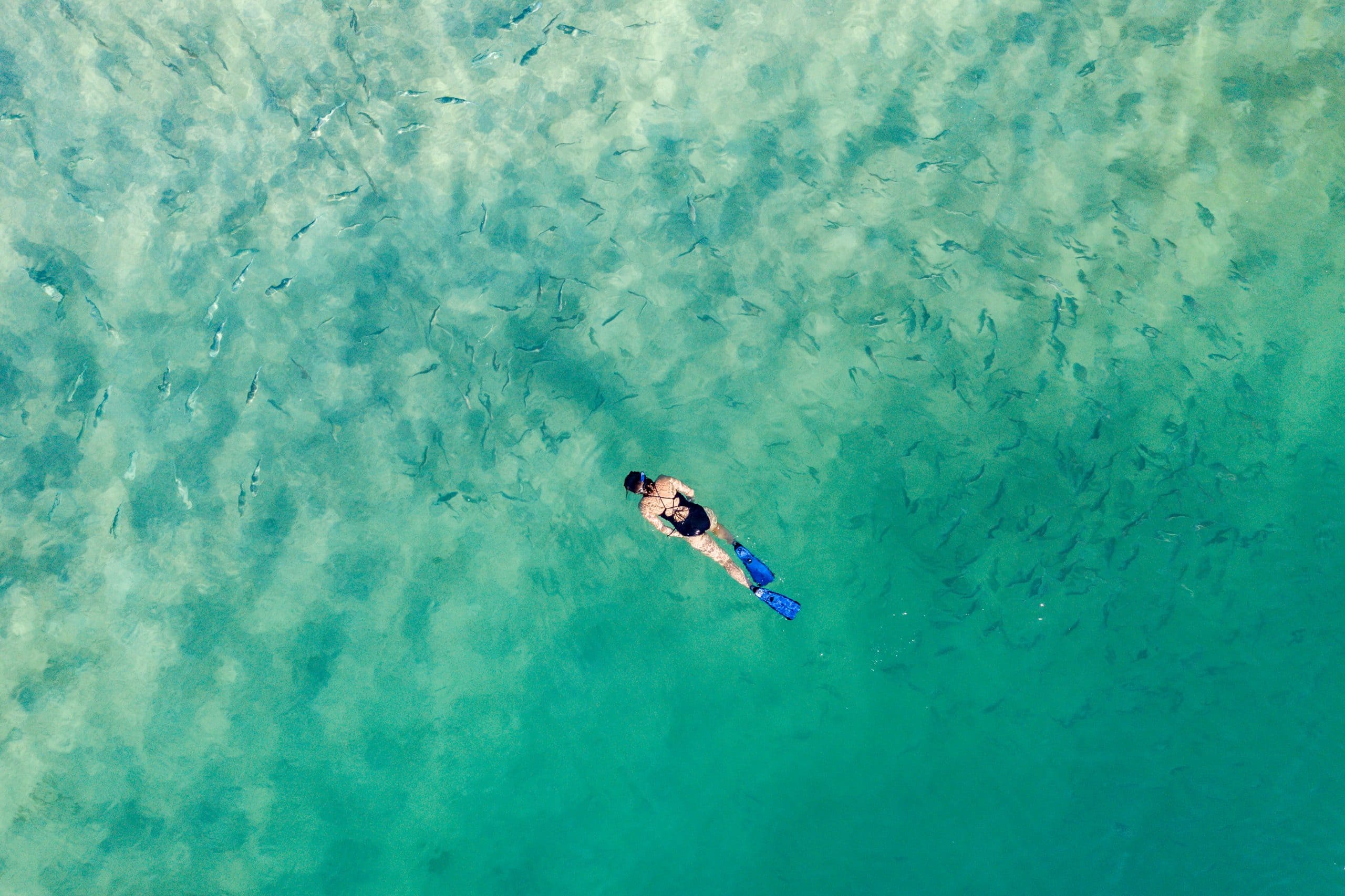 Feel fully alive
Miavana gives you the sense of time and space you need to live in the moment. To learn more about our adventures on land and in the air, head over to all our experiences on Miavana here. 
Come let us show you…
Book your own island adventure with us
travel@timeandtideafrica.com
or contact your current Time + Tide travel designer