At Miavana, we're always in search of our next adventure.
Located in a country that has so much to offer, there are new discoveries to be made around every corner. Recognised as a biodiversity hotspot, Madagascar is home to species that cannot be found anywhere else. Geographically, it is the world's fourth largest island and one of the most remote, untouched and fascinating places on earth. Scientists estimate that approximately 85% of the animals and 90% of the plants on Madagascar are endemic. Having broken off from Gondwana millions of years ago, these organisms existed in isolation for so long allowing the evolution of a breath-taking variety of unique species.
One of which, is the iconic baobab tree. An emblem of Malagasy flora. There are nine species of baobabs in the world, seven of which can be found in Madagascar and six are endemic to Madagascar. All six are IUCN red-listed, threatened by loss of habitat and in danger of disappearing. Yet, our Chief Helicopter Pilot spotted an enormous cluster of baobabs when flying over a remote area nearby.
Naturally, we went to investigate.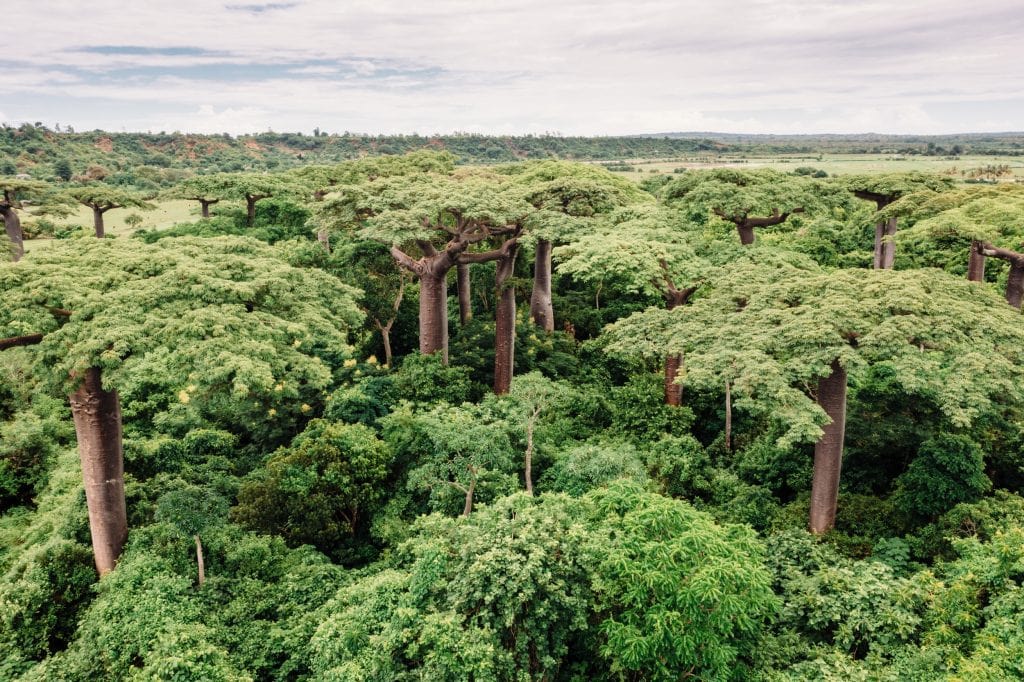 Only to discover a hidden gem, with over 40 towering trees surrounded by dense forest, as baobabs once were. We're now in the midst of plotting a brand-new helicopter excursion for our guests, in partnership with the local community to support local guides with every visit and encourage the protection of these natural treasures. As modern-day explorers, our guests will be some of the first to walk among this sanctuary of nature, with not another tourist in sight. To marvel at these ancient trees, while learning about this awe-inspiring species. To stop for a gourmet picnic, to be savoured in the shade of one of these majestic trees and to feel dwarfed by their presence.
Surely, there can be no better tree for a bucket-list picnic than a baobab.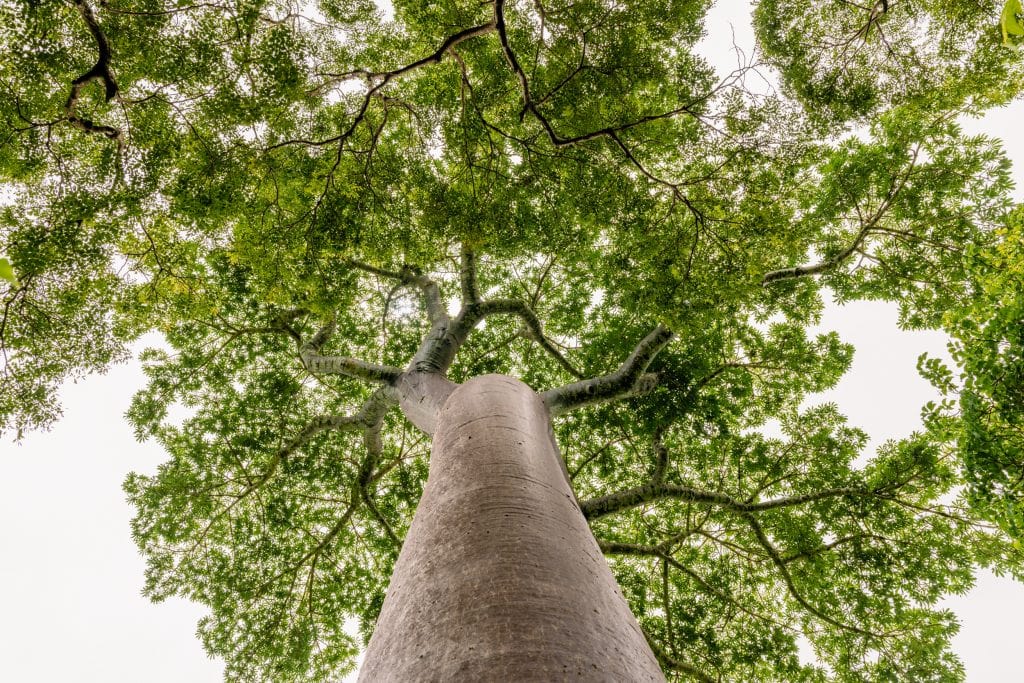 Known in Malagasy as the "Reniala" meaning "Mother of the Forest", baobabs live to be thousands of years old. They can grow to a staggering 30m in height and 9m in diameter. Their massive trunks can hold large water reserves, because of which they are sometimes called "the bottle tree". Another name is "the upside down tree" as it looks like their roots are pointing up towards the sky. Also known as "the tree of life", its fruit is a superfood rich in nutrients and a good source of Vitamin C, while the tree itself has many uses and plays an important role in the ecosystem.
There may be many names for this sacred tree, but our favourite has to be the collective term, "a stillness of baobabs" – standing under one, you can't help but feel a sense of wonder.
Come, let us show you.