Our time is measured not by minutes, but by moments. At Miavana by Time + Tide, we strive to create experiences where you can savour the most beautiful moments in life by awakening the senses in the wildest of places and remembering that the little things are the greatest luxury. Here's our pick of 15 magical moments on Miavana: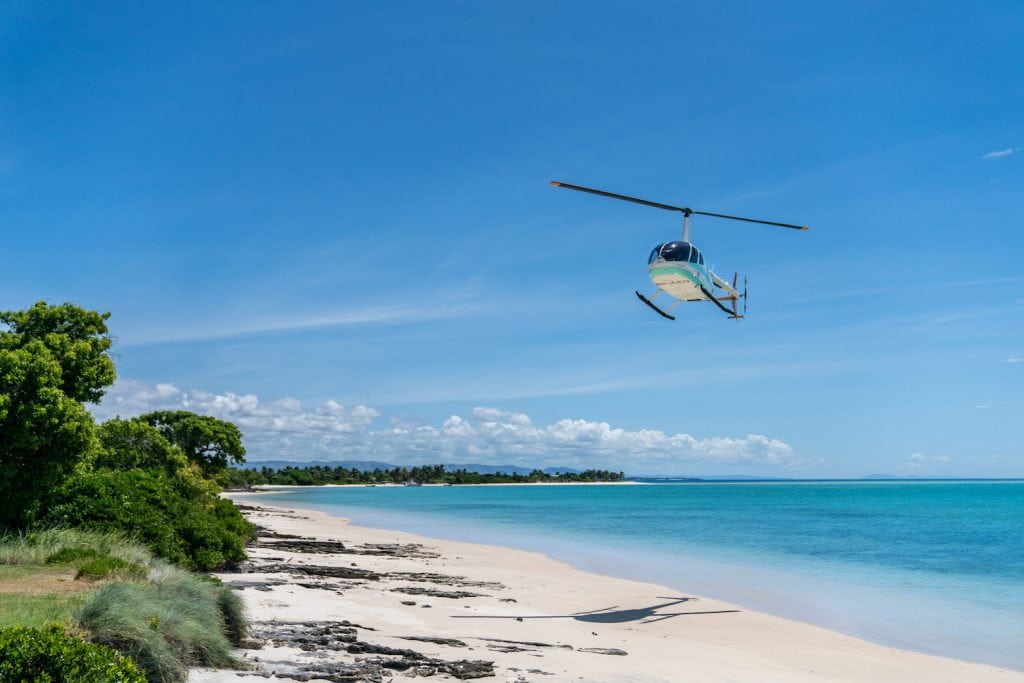 1. TAKING THE WORLD'S MOST SCENIC 'AIRPORT TRANSFER'
When arriving in Madagascar, you'll be whisked off in true Miavana style, experiencing a blend of luxury and adventure while flying across remarkable land and seascapes in one of our helicopters. Whether you are departing from Diego (30 minutes) or Nosy Be (1 hour), it will be a journey to remember.
2. MEETING MIAVANA'S RESIDENT LEMURS FOR THE FIRST TIME
Trek through pristine forests to visit our Crowned Lemurs, who were translocated to the island to protect them from the threat of habitat destruction and hunting. Our environment team carefully monitors these lemur families so that we can be sure to locate them without too much effort and to ensure they are thriving.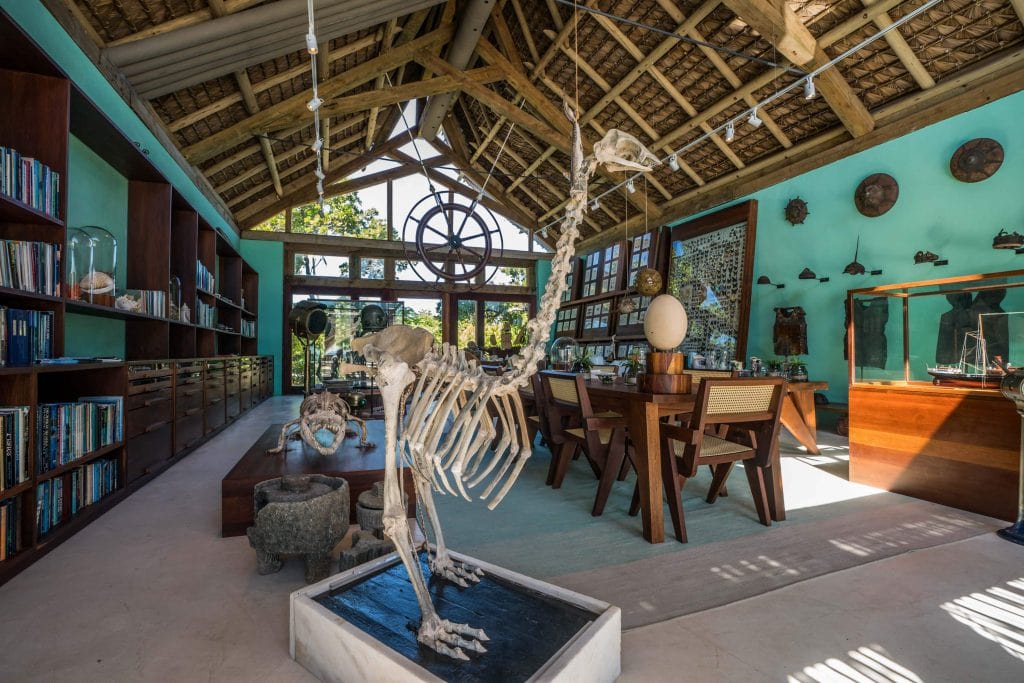 3. EXPLORING THE TREASURES OF THE CABINET DES CURIOSITIES
Our Cabinet des Curiosities holds natural wonders and cultural artefacts from around Madagascar. Be sure to stop in and see the expansive butterfly collection, rare elephant bird egg, ancient fossils, traditional costumes, and even a message in a bottle that washed ashore Miavana.
4. BAREFOOT-DINING IN COMPLETE PRIVACY
Sink your feet into the pearly white sands of Miavana and enjoy the simple luxury of dining with the ocean as your soundtrack. Whether it's a table at the beach in the Piazza, a private barbecue on the beach in front of your villa, or a Robinson Crusoe picnic at Andrangana Bay, the options for barefoot dining are endless.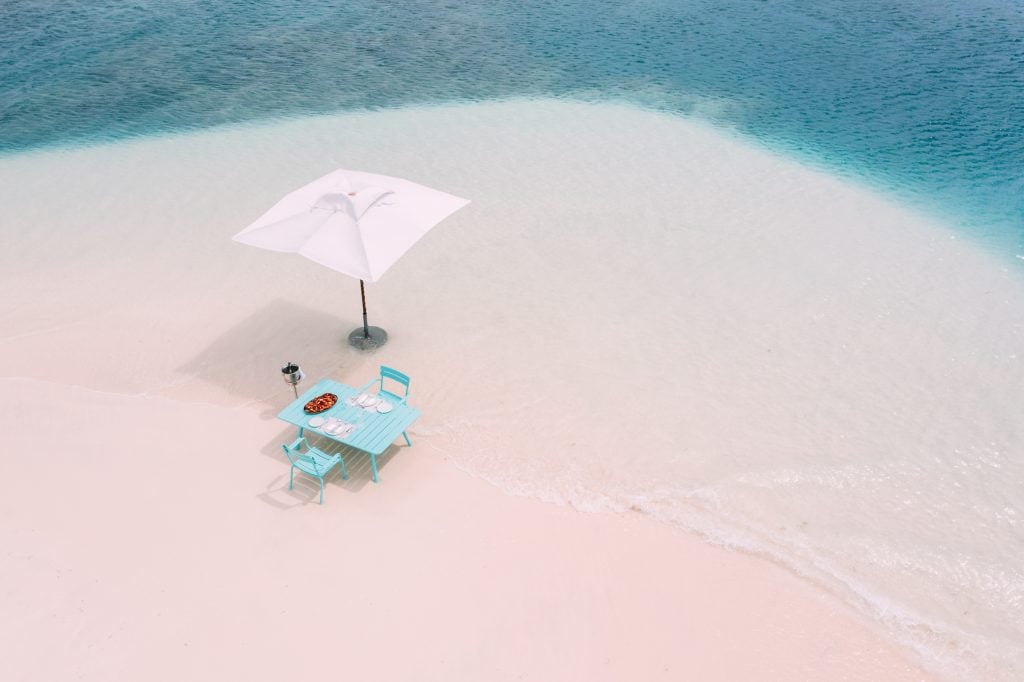 5. WITNESSING THOUSANDS OF NESTING TERNS
Thousands of terns start landing on the neighbouring uninhabited island of Manamphao in May. At the peak of the nesting season we expect to see over 40 000 breeding pairs. The sheer number of terns is a spectacle to behold.
6. STARGAZING AROUND THE FIRE-PIT
Relax around the fire-pit under a canopy of stars with a digestif after an elegant beachfront dinner at the Piazza. Thanks to Miavana's remote location, the stars shine brighter than ever and the brilliance of the Milky Way seems truly magical.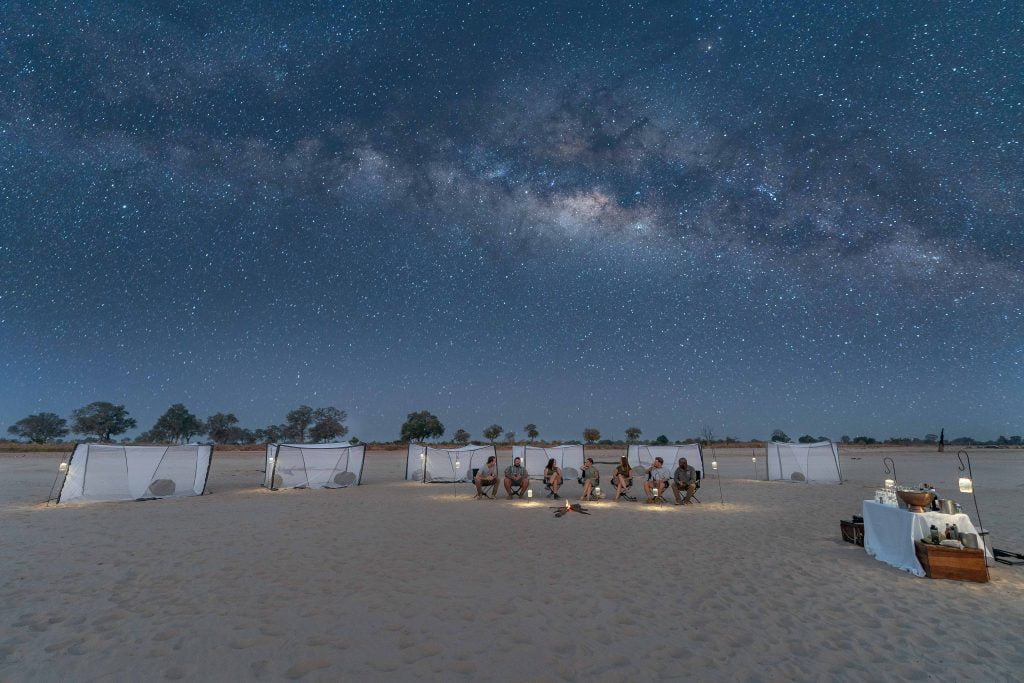 7. DISCOVERING UNEXPLORED REEFS AND COVES
Many of the reefs we dive at are virtually unseen by other humans. The waters around Miavana are a marine paradise, perfect for scuba diving and snorkelling. Sea turtles, manta rays and spinner dolphins thrive in our ocean alongside species such as napoleon wrasse, bumphead parrotfish and Spanish dancers.
8. TRAVERSING THE ISLAND ON A QUAD BIKE
Enjoy the thrill of adventure and discovery on Miavana. Hop on a quad bike (ATV) and explore the island from top to toe. Miavana is 5km long by 2km wide, with 10 square kilometres of land to explore. There are also plenty of paths to cover on foot, by bicycle or on your private island buggy.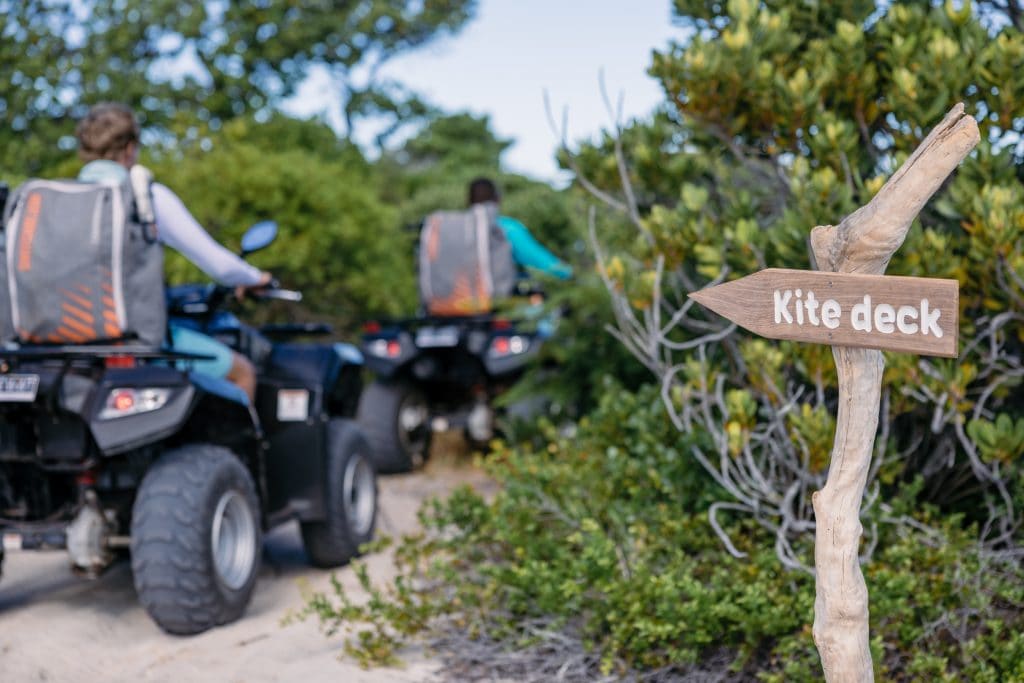 9. LANDING A BIG CATCH
With roughly 175 species of marine fish in the area, Miavana is the perfect place to try your hand at catch and release deep sea fishing, jigging, popping, trolling or fly fishing on the reef flats. Expect to find giant trevally, sailfish, marlin, mahi mahi, dogtooth tuna and barracuda.
10. TAKING A LUXURIOUS BATH WITH A VIEW
Return from a day of activity to find a luxurious bath drawn by your private Butler. Our Terres D'Afrique amenities will leave you feeling rested and rejuvenated. Follow this up with a pampering massage in your villa by one of our experienced Spa therapists.
11. WHALE WATCHING FROM A HELICOPTER
Come July, migrating Humpback Whales can be spotted on spectacular scenic flights around Miavana, where they come to calve until October. If you keep your eyes peeled, they can sometimes be spotted from the private deck of your villa.
12. SOAKING UP SUBLIME SUNSETS FROM THE LIGHTHOUSE
There are many amazing sunset spots on the island, but the historical lighthouse has to be one of the most iconic. With a 360-degree vantage point, awe-inspiring views stretch across the entire island and all the way to the mainland of Madagascar.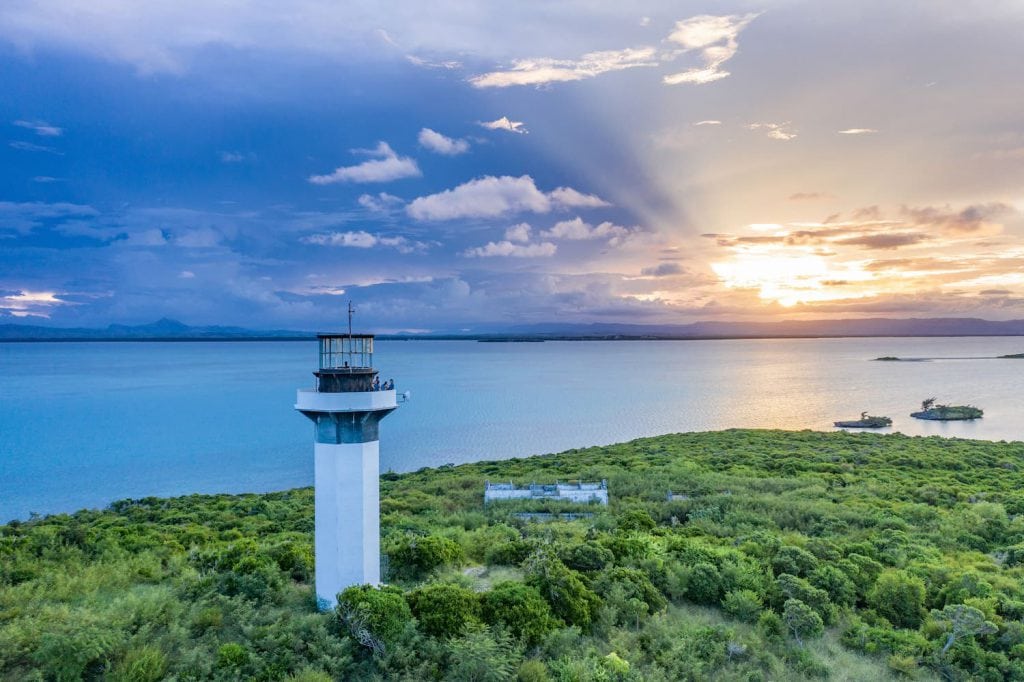 13. ENCOUNTERING A TURTLE IN ITS NATURAL ENVIRONMENT
Miavana is fortunate to see a variety of turtle species in and around the island, including the critically-endangered Hawksbill Turtle, Green Turtle and Olive Ridley Turtle. Depending on the season, you may encounter them nesting on our shores, hatching in front of your villa, or while diving or snorkelling out at sea.
14. KITEBOARDING IN A PRISTINE PARADISE
Harness the trade-winds and feel the magic in the air. With warm waters and a wide diversity of kite spots around the island, Miavana is a kiteboarder's paradise. All of which can be enjoyed in complete privacy and exclusivity.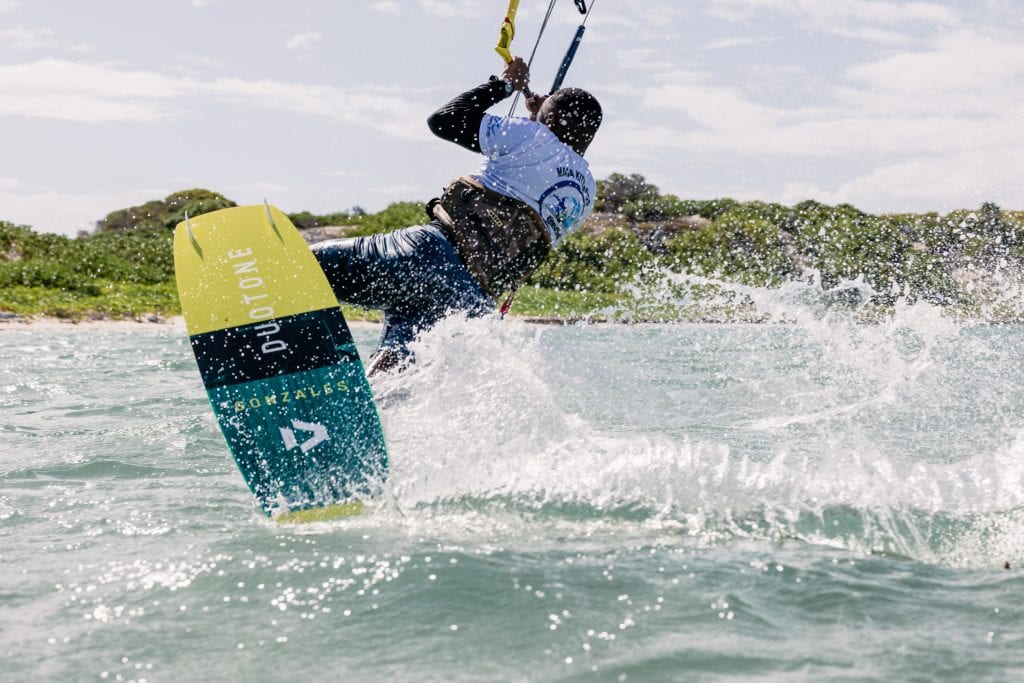 15. GIVING BACK TO FUTURE GENERATIONS
By staying at Miavana you contribute to the Time + Tide Foundation's conservation and community work on Miavana and the mainland. You can visit our local village, spend time at our schools, and learn about our conservation projects first hand on the island. Simply by being here you are giving back to future generations.