A land steeped in history, colourful culture + unique traditions
Otherwise referred to as the land in a forgotten sea, Madagascar is the fourth biggest island on Earth, with several small peripheral islands off its coastline. A melting pot of cultures spanning Africa, Asia and Europe, it has a rich history and unique traditions, with warm, welcoming people at its heart. Allow us to transport you to this magnificent destination as we uncover the food, language, tradition and culture to give you an idea of what you can expect when visiting Miavana.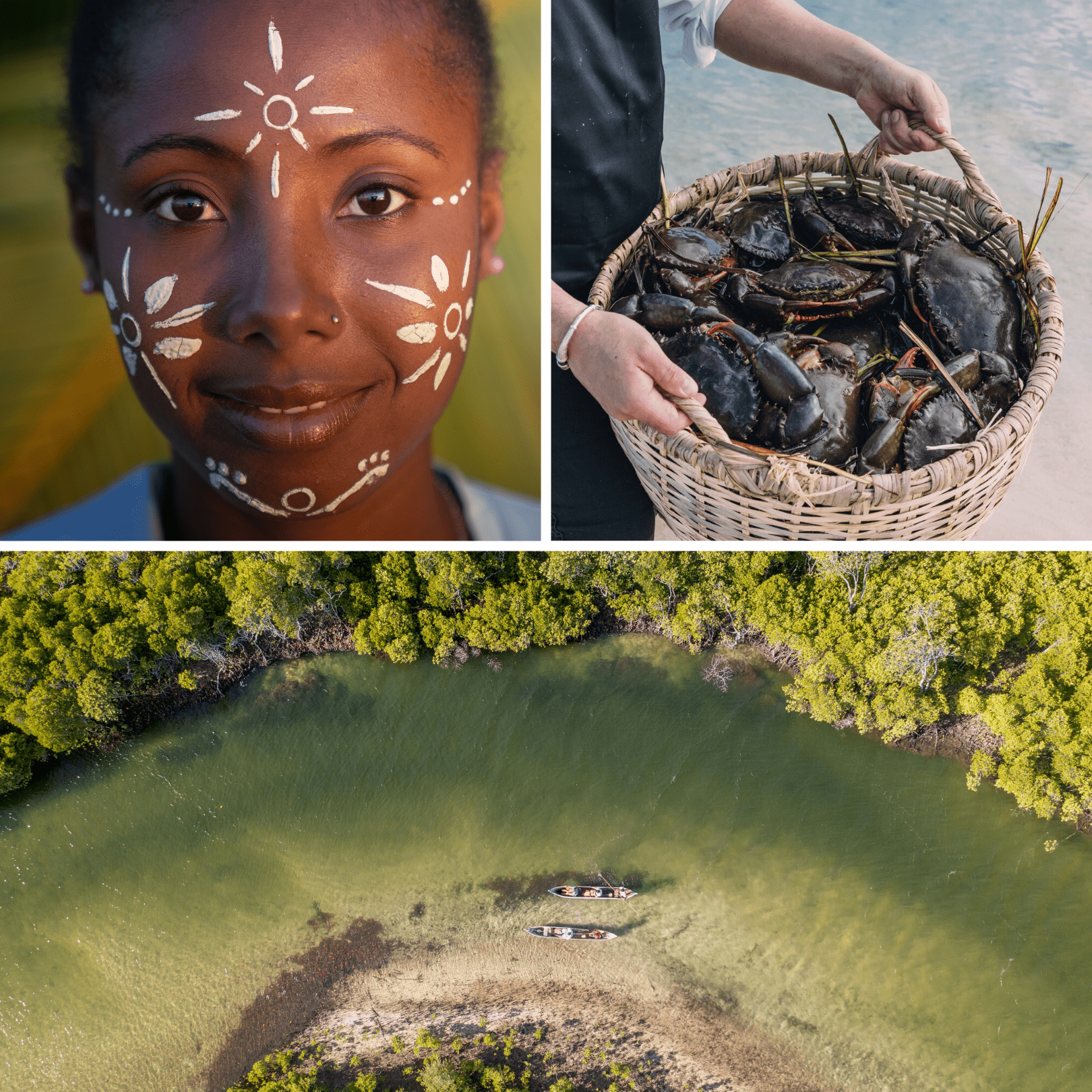 The Languages of Madagascar 
There are two main languages spoken in Madagascar: The national language of Malagasy and in certain parts of the country, French. Living up to its title of being a melting pot, the Malagasy language belongs to the Austronesian (Malayo-Polynesian) family of languages, a cluster of languages spoken on Madagascar and adjacent islands.
For any traveller touching down on the mainland, you may want to carry these Malagasy words in your pocket while exploring this fascinating country:
Hello — Salama
How are you? — Manao ahoana ianao
Fine, thanks — Tsara fa misaotra
Thank you — Misaotra
Yes — Eny
No — Tsia
Please — Azafady
Goodbye — Veloma
Masonjoany Explained
When travelling to Madagascar, you may notice and be intrigued by the white and yellow face paint of the Malagasy women. This isn't merely for aesthetics but rather forms part of a beauty ritual or tradition that has been practised for centuries. Also referred to as the sandalwood of Madagascar, Masonjoany grows on the west coast of the island. The sapwood of the tree gets turned into a powder, mixed with water to create a paste, and then applied onto their faces daily in beautiful patterns. Masonjoany serves as a multi-beneficial paste: it's a natural SPF, protecting the skin from the UV rays of the sun, it wards off insects, and is believed to make the skin more beautiful by serving as a masque or cream. Children visiting Miavana are welcome to join in on the fun and get their faces painted by our local Malagasy team members. We believe that learning starts young and this activity is a great way for children to learn something new too.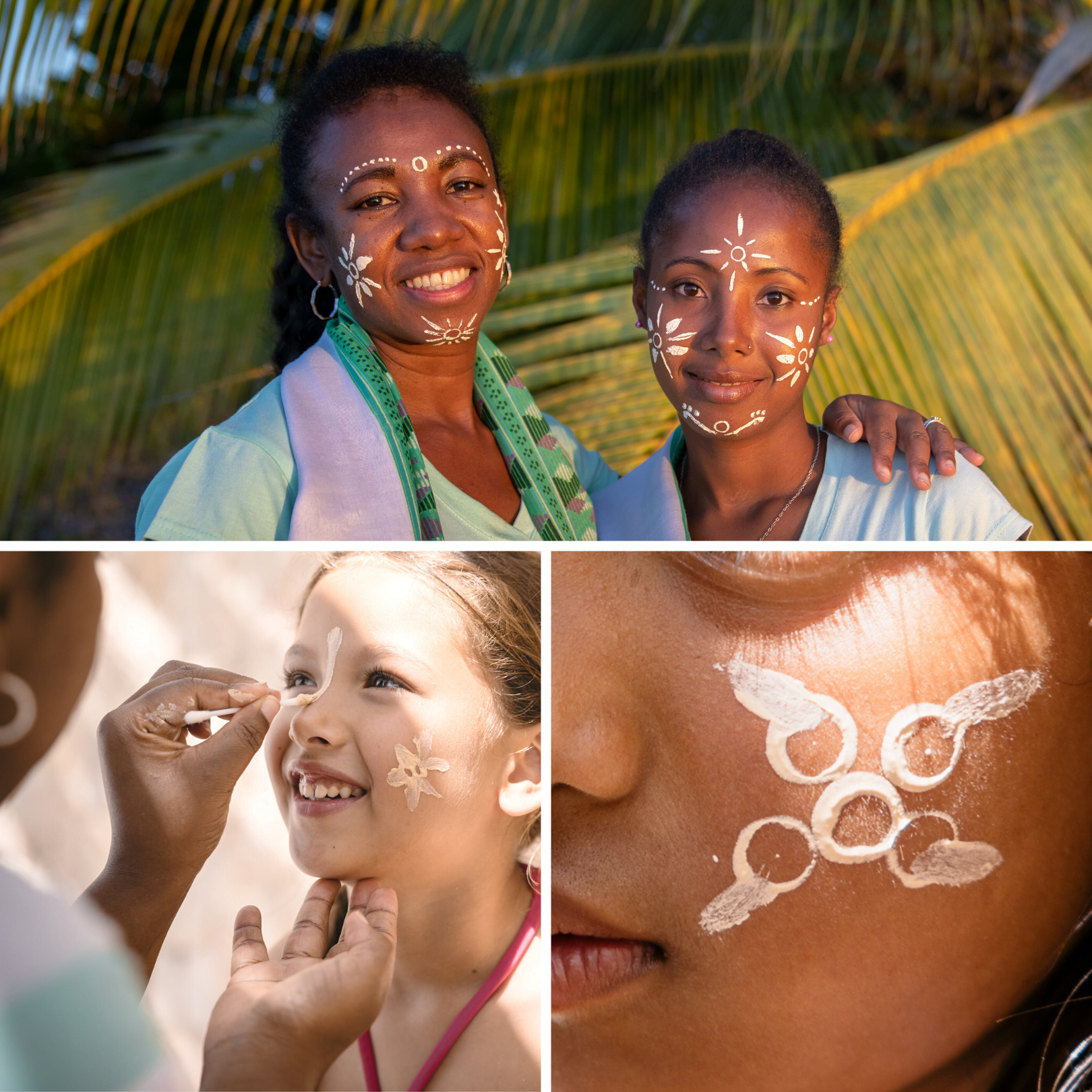 Pirogue'ing Around
Pirogues, also known as traditional wooden canoes, are used by Malagasy for fishing and as a mode of transport for short distances. The wood is hand-carved from a tree trunk to create a dug-out shape and they are built in varying sizes, from 1-person up to more than a dozen.
We invite guests to take to the waters at sunset in a pirogue to canoe through the mangroves — a wonderful activity to immerse yourself in the beauty of the island, in the most authentic way possible.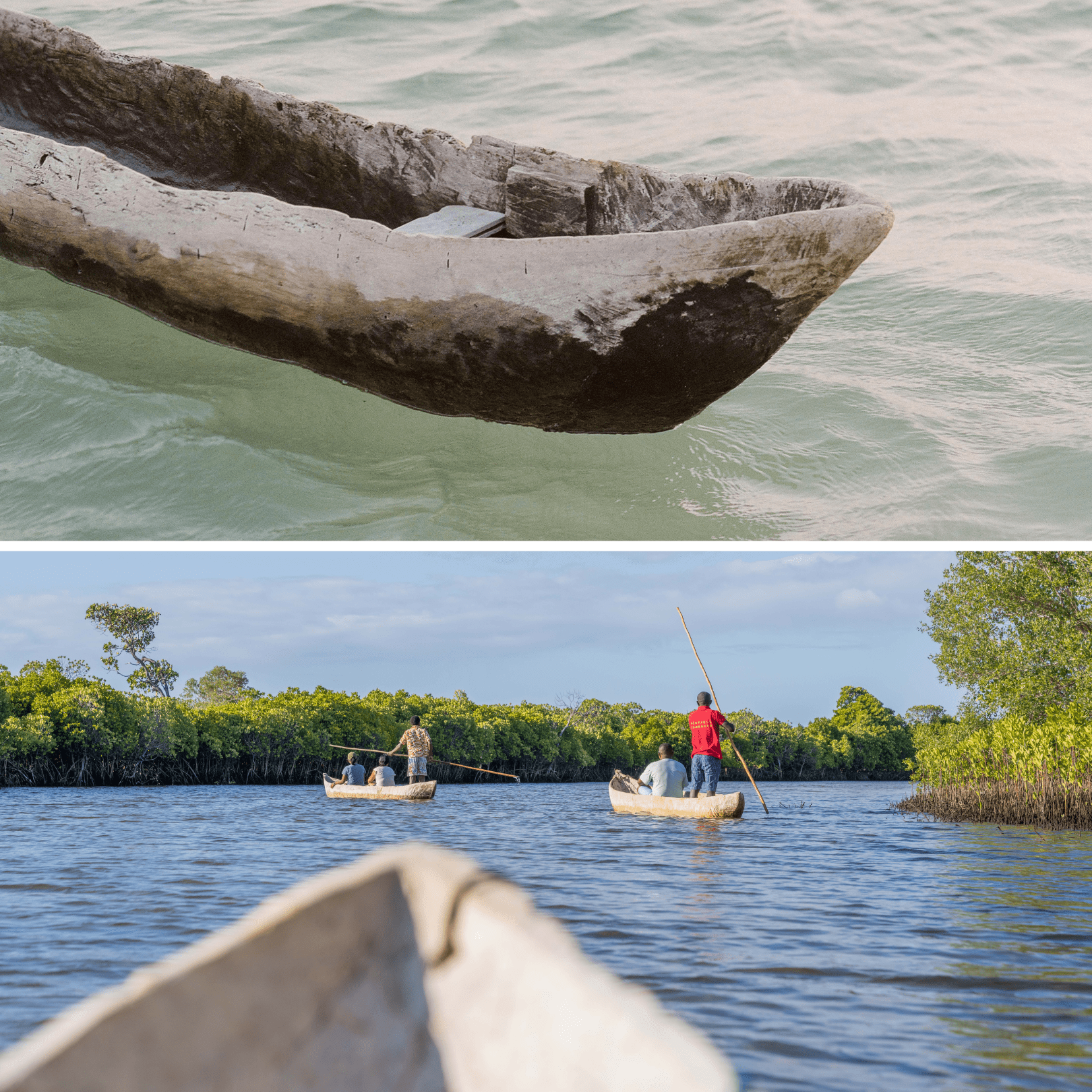 Island Flavours
Refined local specialities in Madagascar range from Madagascan Rova caviar to buffalo mozzarella made from Zebu milk, mouth-watering mangoes, luscious limes, punchy pink peppercorns and aromatic vanilla pods, all offering wonderfully vibrant flavours. Our culinary team creates exquisite dishes that bring together the finest local ingredients with world-class skill. Taste the flavours of the ocean with freshly caught fish and locally sourced mangrove crabs, giant lobsters and fresh octopus. Sip on in our rum-tasting experience which showcases local ingredients such as vanilla, moringa, pink peppercorns, limes, cocoa and other aromatic spices. For an authentic Malagasy food experience, a trip to Mama Silence's bar in the village for drinks and seafood prepared on the grill at sunset is a must-visit.
Fun fact: Madagascar is the home of vanilla and is the world's largest producer of this unique flavour.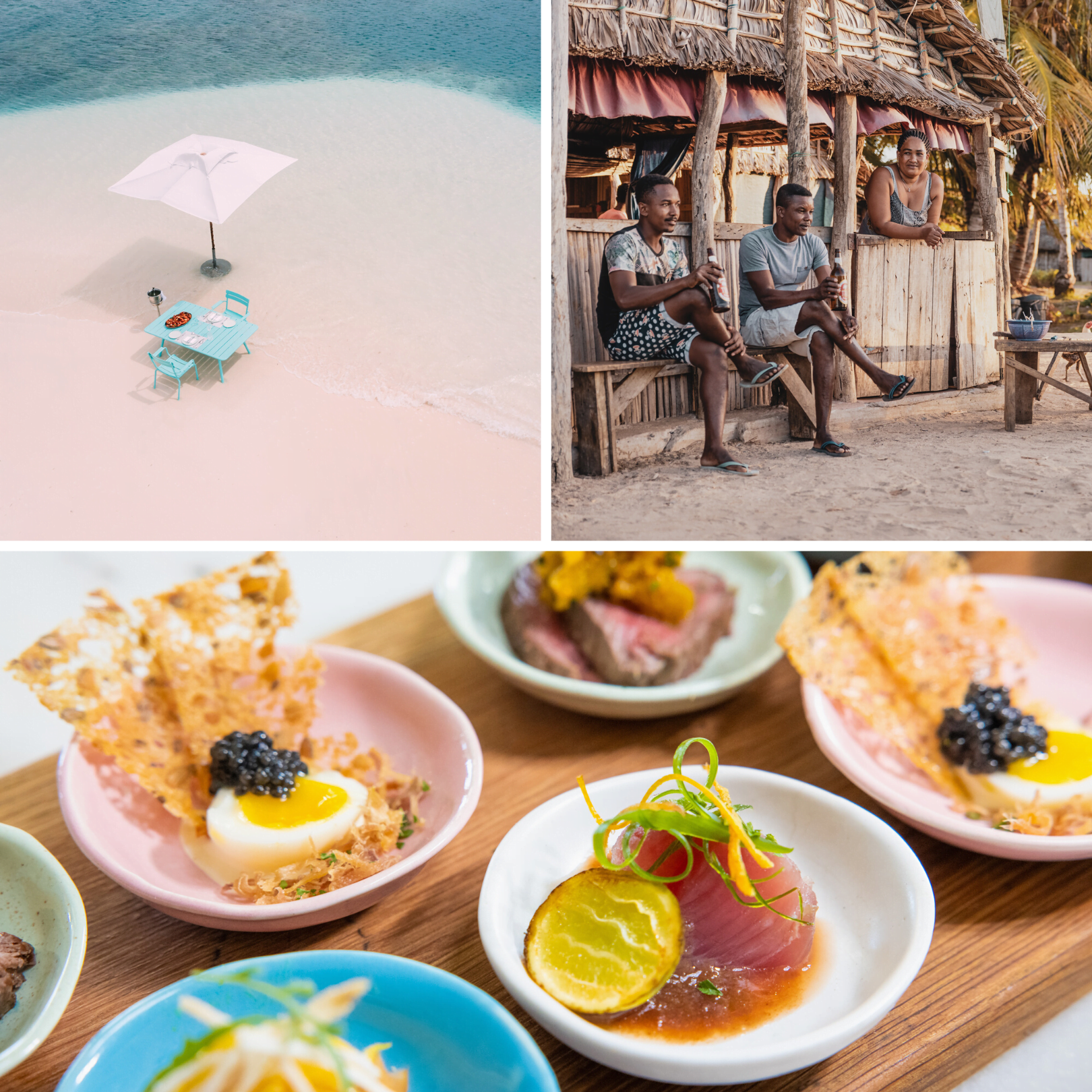 Exploring Ancient Treasures
We have our very own curation of cultural artefacts and natural wonders in the Cabinet des Curiosities located on Miavana. Aimed at celebrating the heritage of our island, Madagascar's mainland as well as honouring international trade, the collection is expansive showcasing ancient fossils, traditional uniforms, a rare elephant bird egg and even a message in a bottle that washed ashore Miavana. The wonders in the Cabinet des Curiosities are endless, making it suitable for the whole family to visit.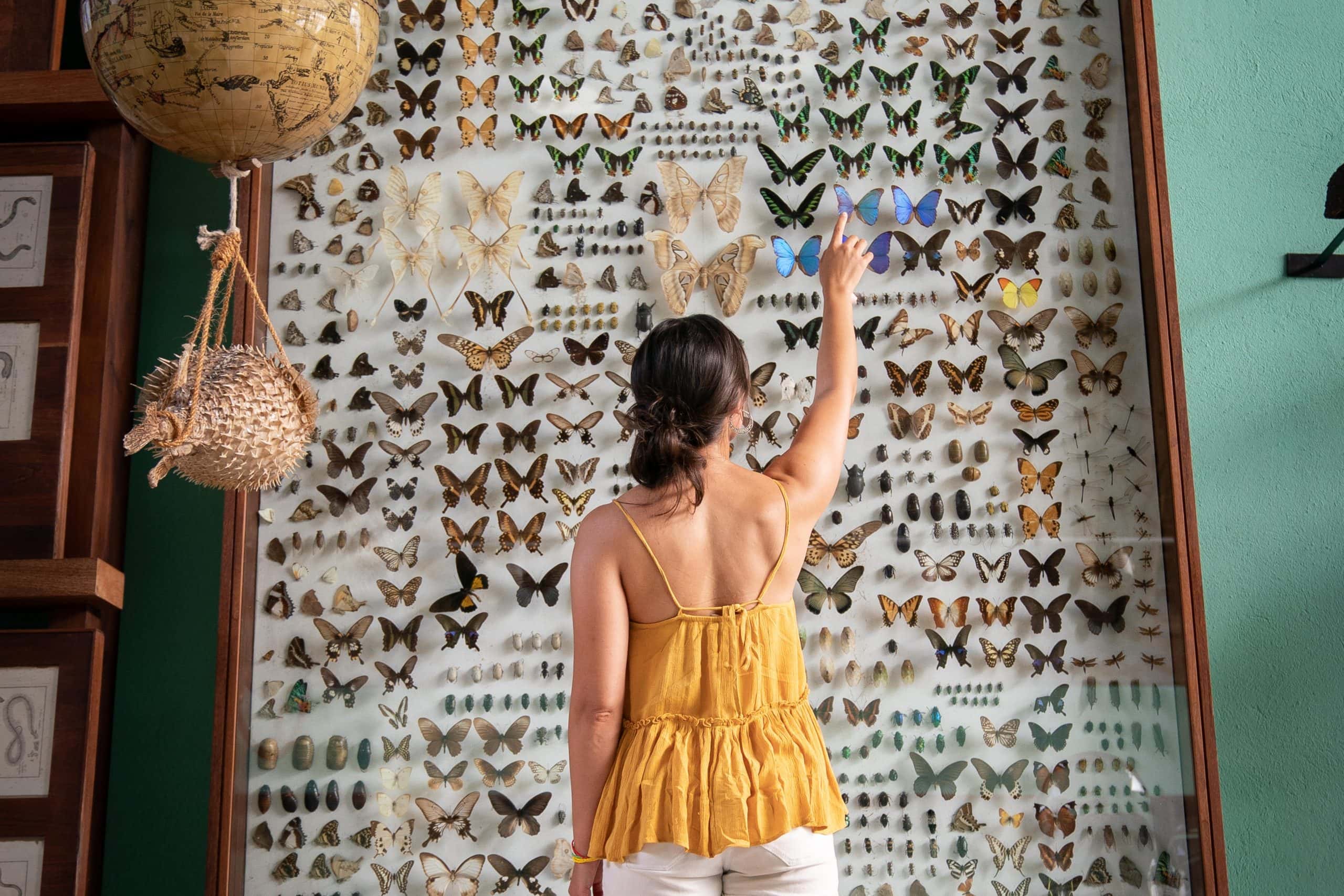 Come let us show you…
Book your own island adventure with us
travel@timeandtideafrica.com
or contact your current Time + Tide travel designer