Exploring Miavana's ancient treasures
Known as the land in the forgotten sea, Madagascar is a melting pot of cultures, rich history and an unparalleled mixture of endemic wildlife.
On a quest to showcase Madagascar's uniqueness, explorer Jean Christophe Peyre has spent decades collecting cultural artefacts and natural wonders. Together with Thierry Dalais, founder of Time + Tide, the two merged their travel treasures to create a beautifully curated collection on Miavana, 'The Cabinet des Curiosities', aimed at celebrating the incredible heritage of the island as well as Madagascar's mainland.
Honouring Madagascar's history in international trade and culture, an artefact or two from remote corners of the world are tucked into the collection too.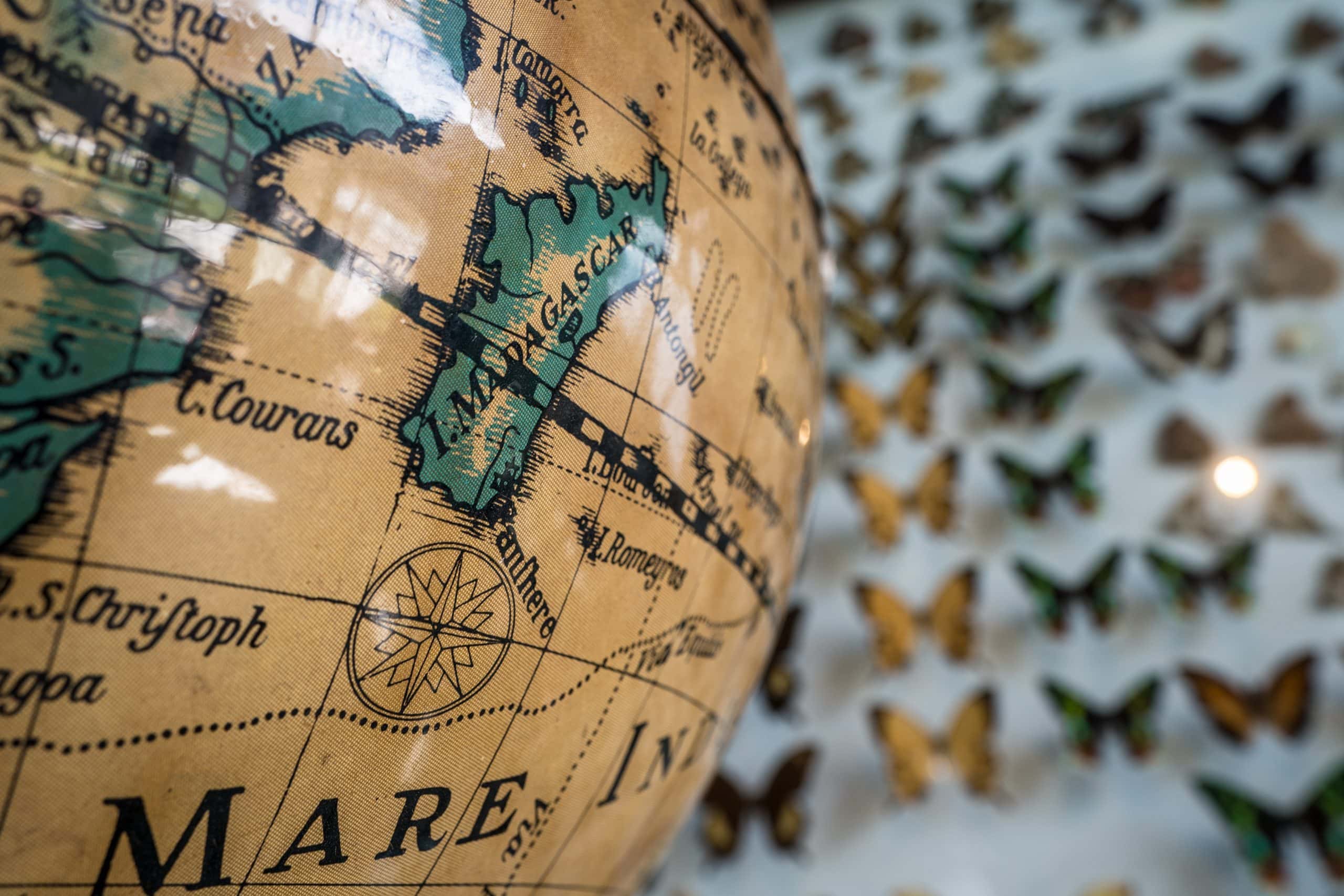 Walking through the oversized doors into the museum is like stepping into the mind of David Attenborough. In every corner, cultural gems and oddities of the natural world are carefully displayed on handmade tables and under delicate glass domes. From the ceiling dangles an antique ship's wheel, a vintage globe, a tiger shark and a pufferfish preserved at its full, glorious rotundity.
The space is filled with stacked shelves of thin collector's drawers beneath that preserve the flora and fauna specimens, vintage biological drawings, giant ammonites and ancient fossils, and traditional Malagasy uniforms with gem-studded amulets thought to have supernatural healing powers. Among these is the most striking display of all, the butterfly collection, showcasing extraordinary butterflies in every colour, shape and size imaginable.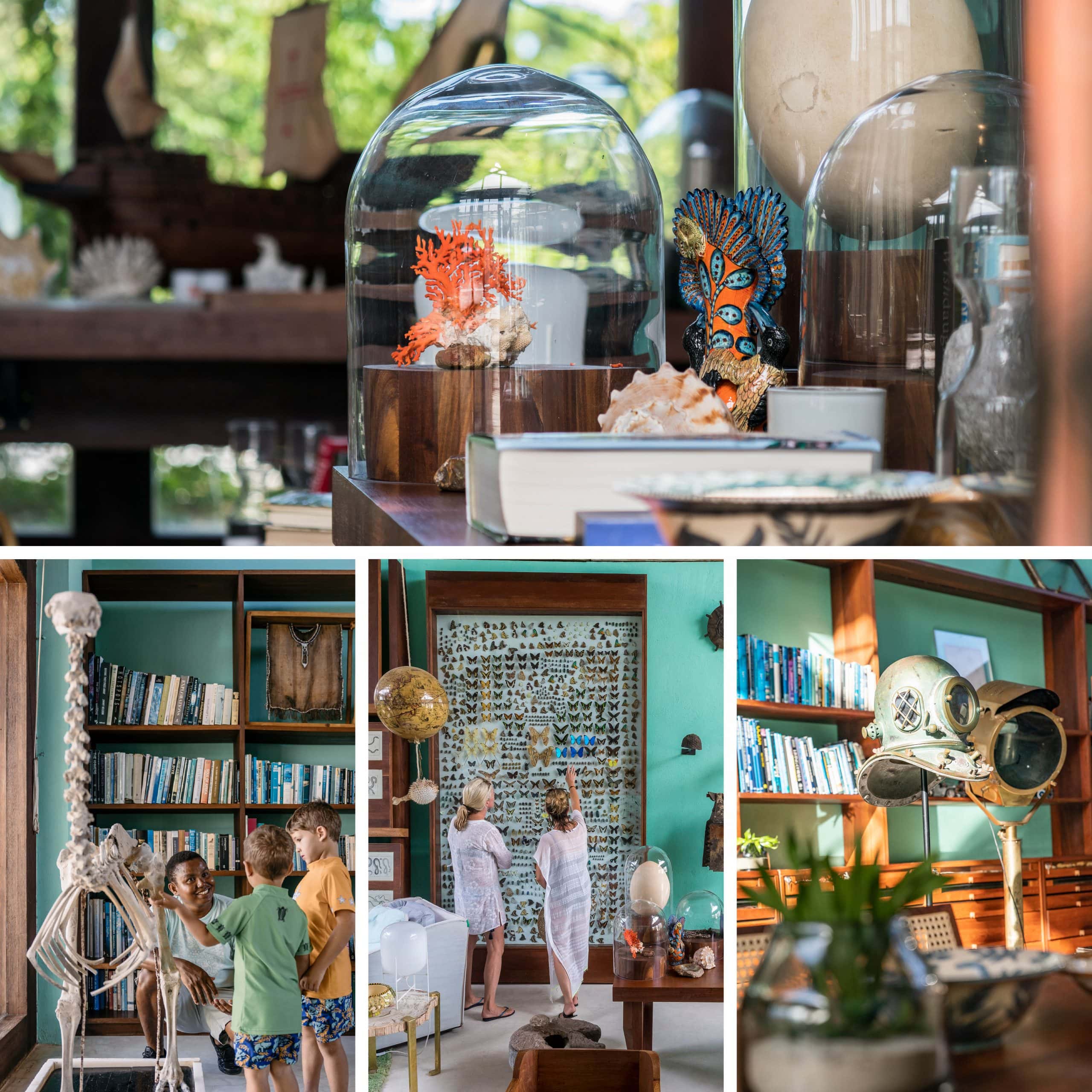 With every slight shift in position, the light catches a different angle of the iridescent butterfly wings, shimmering with electric blues, incandescent greens and velvety blacks. Gathered from around the world, blue morphos perch next to delicate swallowtails and creamy white moths the size of a human hand.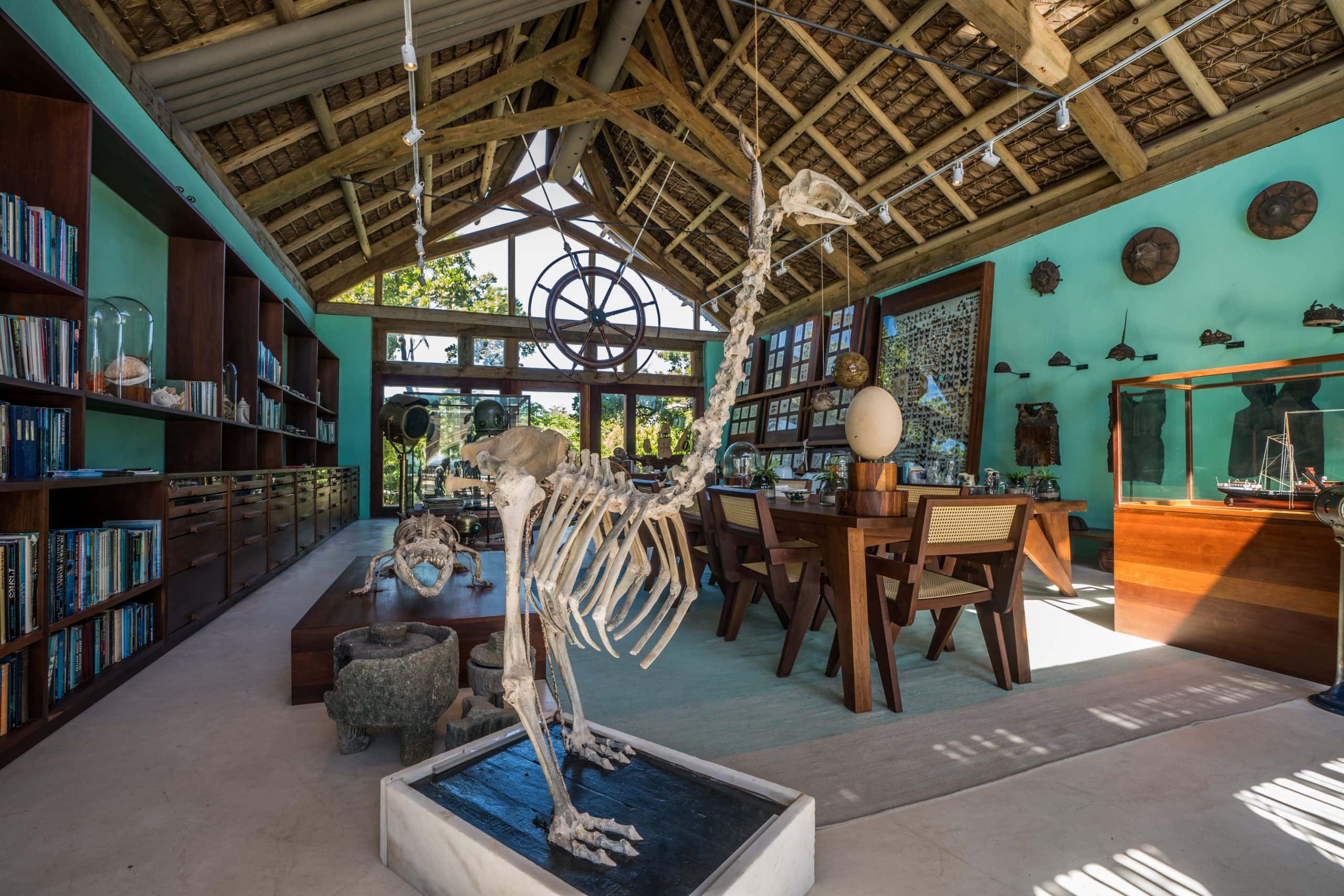 The Cabinet des Curiosities houses three incredible skeletons, two of which are now extinct Madagascan species: the pygmy hippo and the elephant bird, which can be seen alongside a complete elephant bird egg. These specimens were unearthed simultaneously at the same archaeological site by Jean Christophe Peyre and his team.
Standing over three metres tall, the robust skeleton of the elephant bird hints at the impressive size of this flightless bird. Though egg shards can be found relatively easily today, there are only 40 known complete eggs, one of which is right here in the Cabinet des Curiosities. Interesting fact: one elephant bird egg equates to 150 chicken eggs. 
Also extinct, the pygmy hippo is very similar in appearance and behaviour to modern African hippos, just smaller. Though both species once freely roamed the wilds of Madagascar, the elephant bird has been extinct since the 17th century, and the pygmy hippo for the past 1000 years.
There is no end to the wonders that await you in the Cabinet des Curiosities, a must-visit experience for anyone visiting Miavana.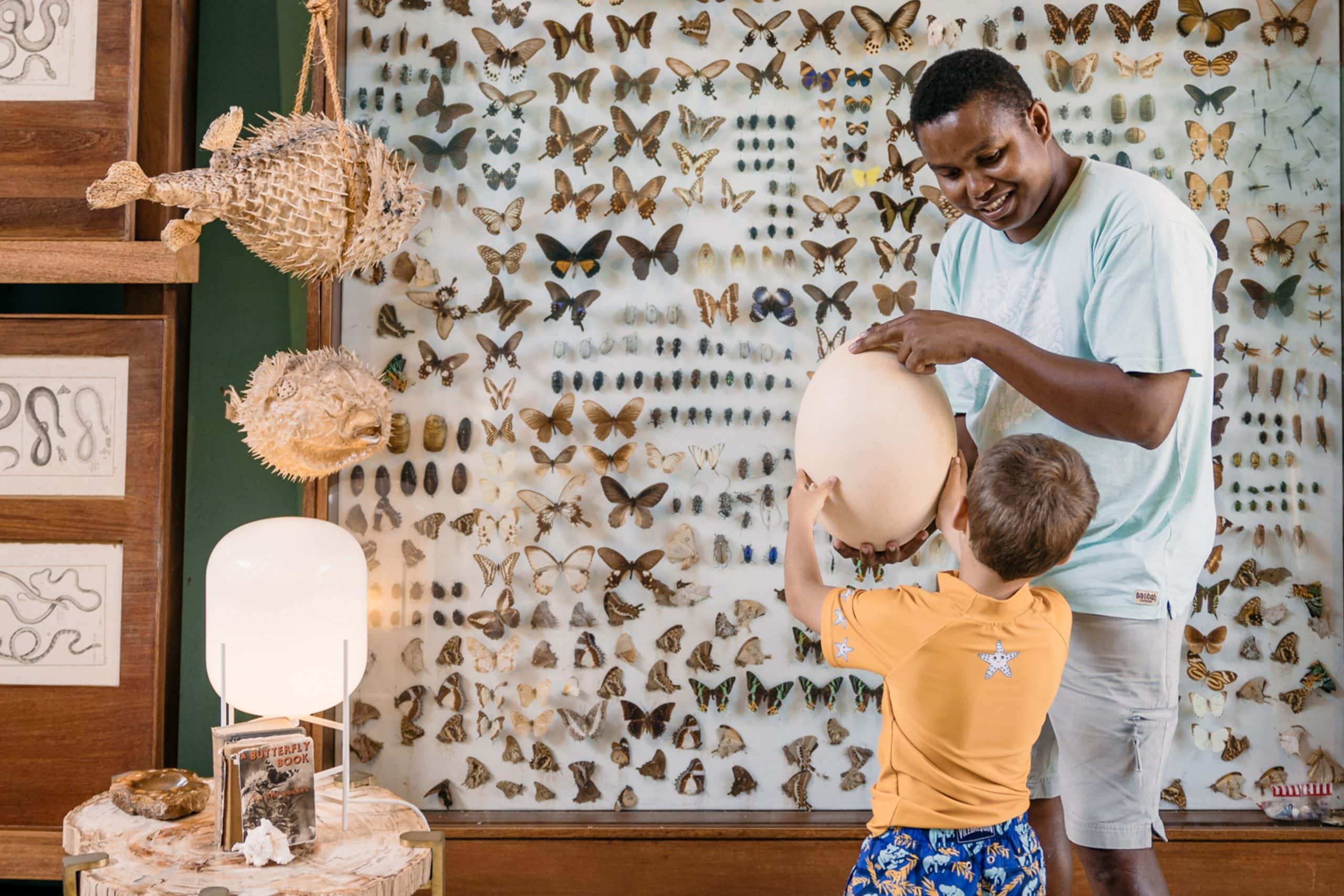 Come let us show you …
Book your own island adventure with us
travel@timeandtideafrica.com
or contact your current Time + Tide travel designer