Set foot on Miavana's protected shores around March and April and you'll have the chance of encountering hundreds of baby turtles flip flopping their way down the beach. As they scurry toward the gently lapping waves, they must navigate the many challenges on their journey from nest to sea.
Predation, poaching, coastal erosion and light distraction all pose a threat to their long-term survival. Added to this are habitat destruction and increasing plastic pollution that are leading to population declines around the world.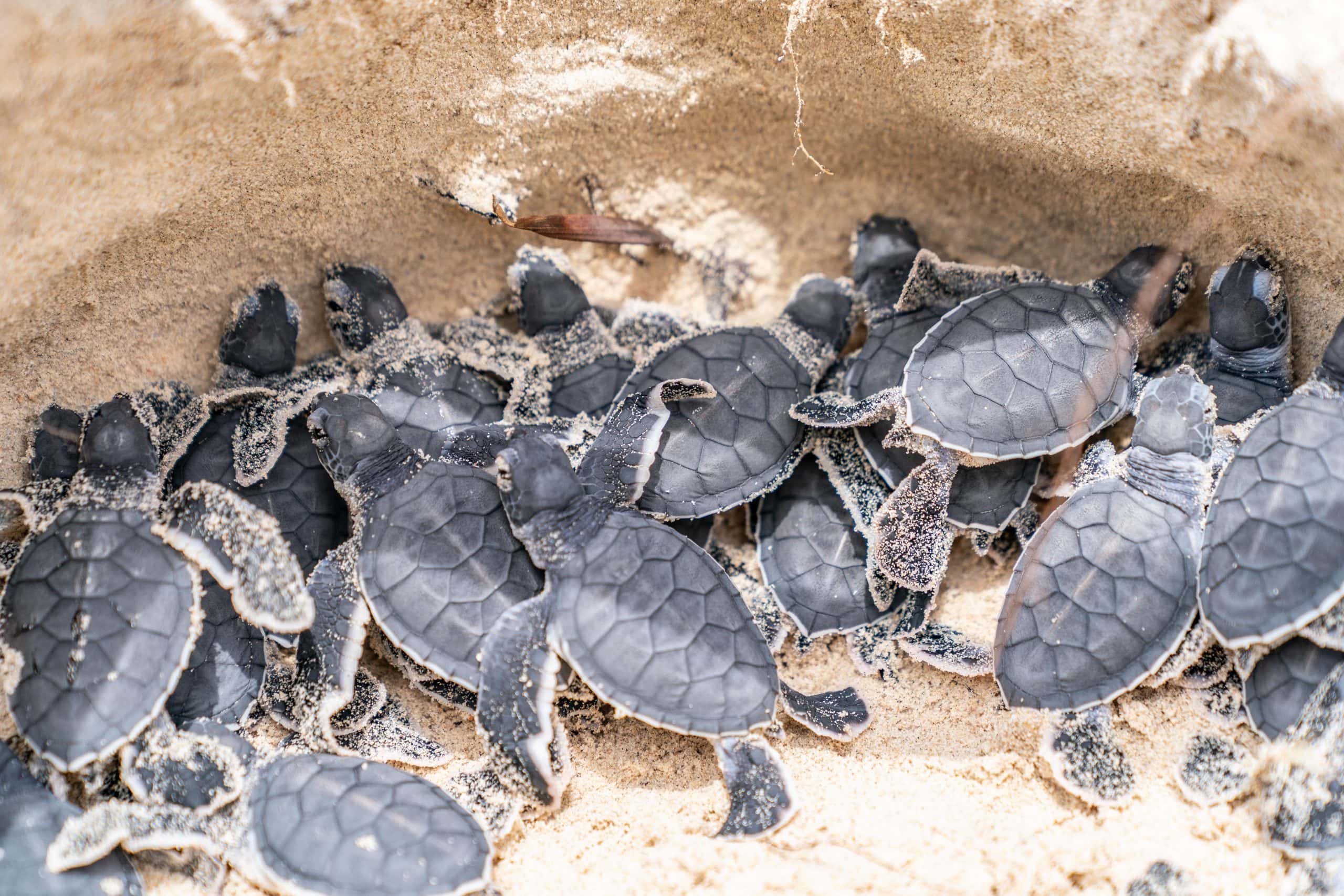 In Madagascar, Miavana by Time + Tide is one of the rare places where several species of sea turtles nest in safety, including the critically-endangered Hawksbill turtle, Green turtle and Olive Ridley turtle. The success of incubation is vitally important in guaranteeing the renewal of turtle populations.
At Miavana by Time + Tide, the Environment team walk the beaches daily to survey nesting activity, noting the tracks of nesting females, emergences of young turtles and nest locations – often directly in front of the villas and along the main area.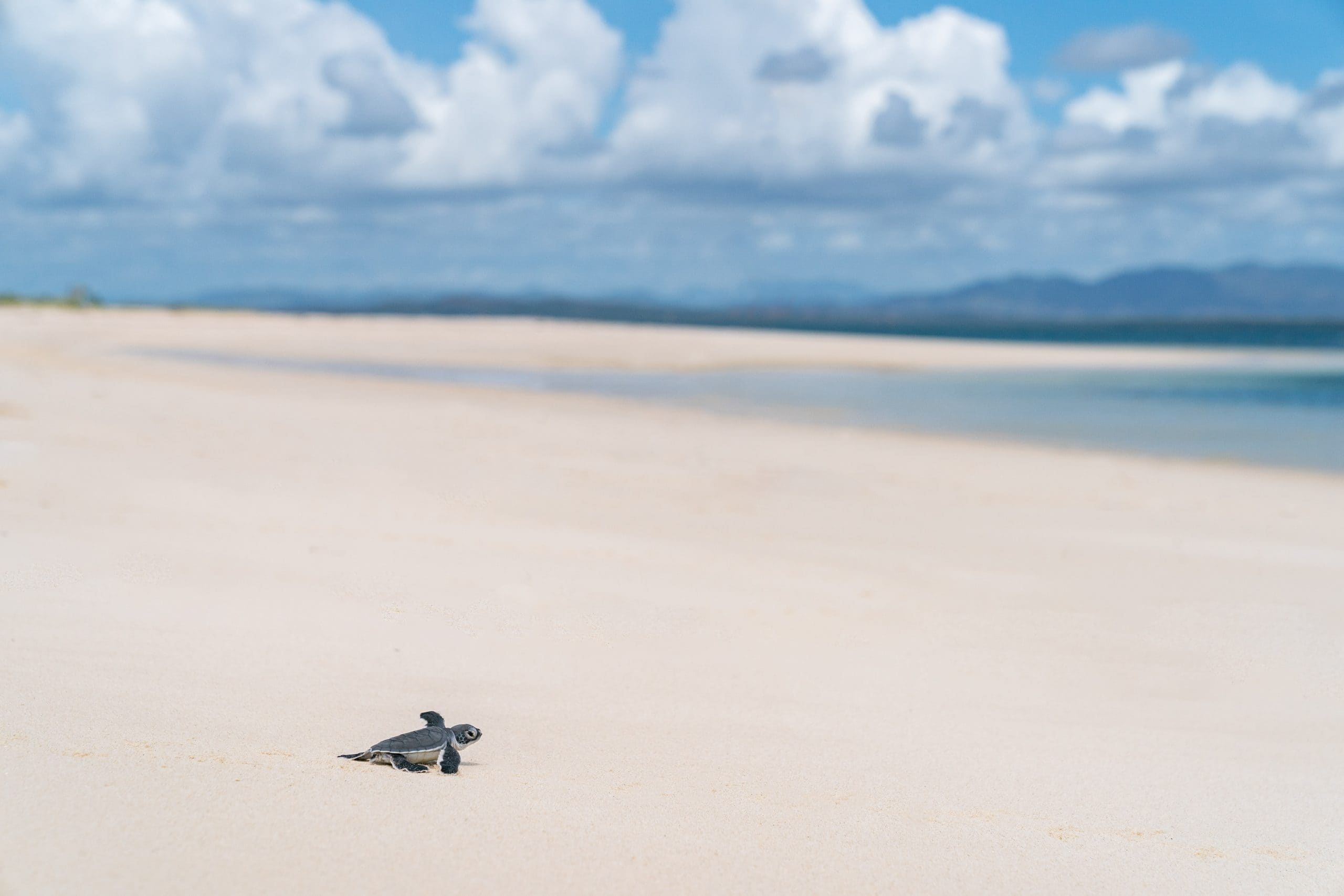 Each clutch will contain between 85 – 200 eggs, depending on the age of the mother that laid them. Each mother can lay between 3 – 5 clutches per year, often returning to the same beach that she herself hatched from years ago. The data collected by the team is recorded in a regional database to monitor the evolution of sea turtle conservation in the South West Indian Ocean.
You are invited to join the team on one of their monitoring walks where you can learn first-hand about turtle conservation in the Nosy Ankao Archipelago. Habitat protection and turtle research on Miavana is proudly supported by the Time + Tide Foundation.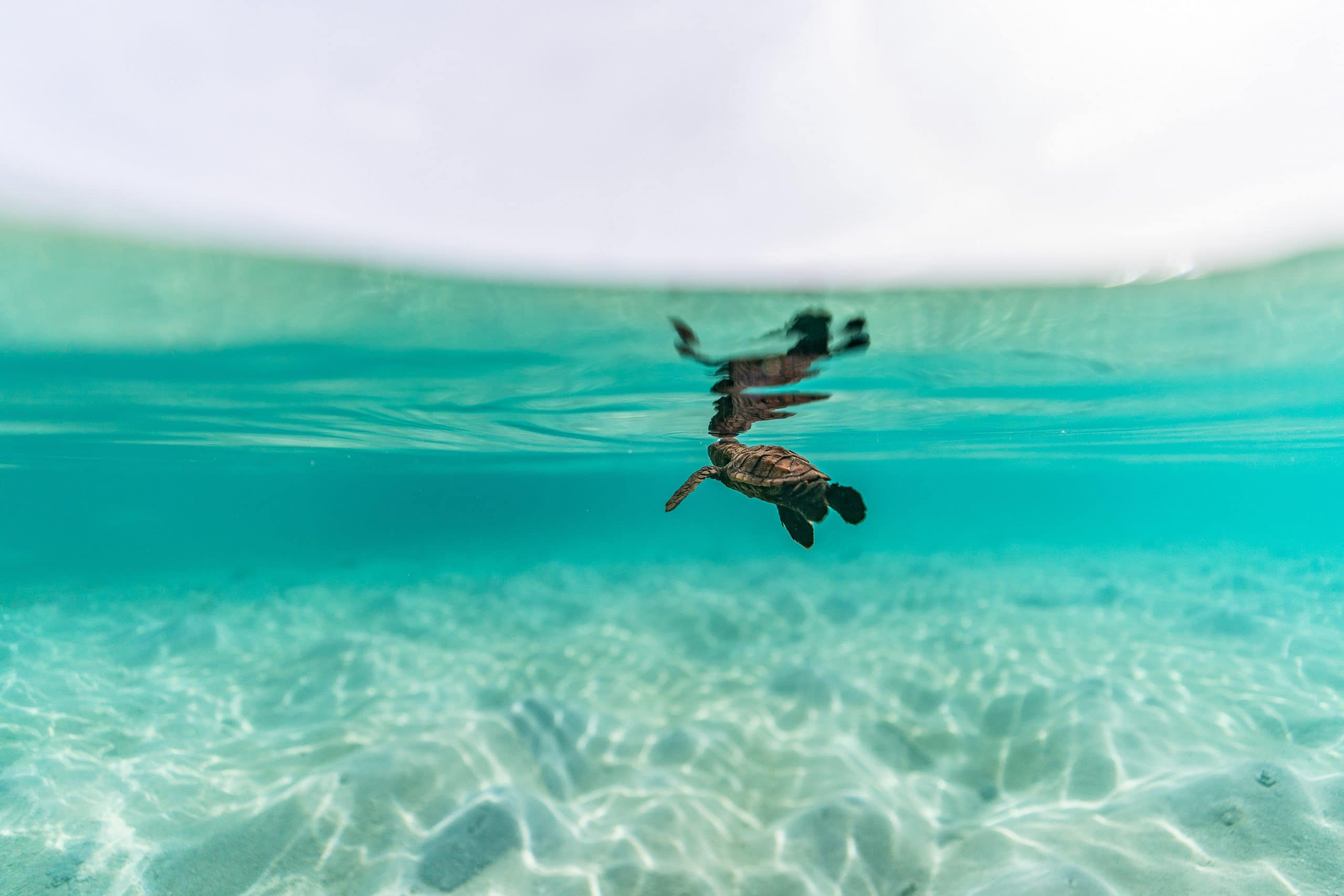 Come let us show you …
Book your own island adventure with us
travel@timeandtideafrica.com
or contact your current Time + Tide travel designer