Our family is growing
Late last year we witnessed the birth of not one, but two baby lemurs on Miavana. One born to each of the two family groups living on the island. Our Environment Team, who monitors Miavana's lemur population daily, are happy to report that they are healthy and thriving. After three months of being attached to mum, they are now finding their own feet and learning their way in the world.
This is a true sign of the success of the Time + Tide Foundation's lemur conservation programme. With the aim of replenishing the wild, we partnered with local authorities and conservation groups in Madagascar and abroad, to relocate Crowned Lemurs in 2017 and again in 2019 from an area of high poaching and habitat loss to Miavana, a private island sanctuary where we are uniquely positioned to protect this endangered species from the threats it faces.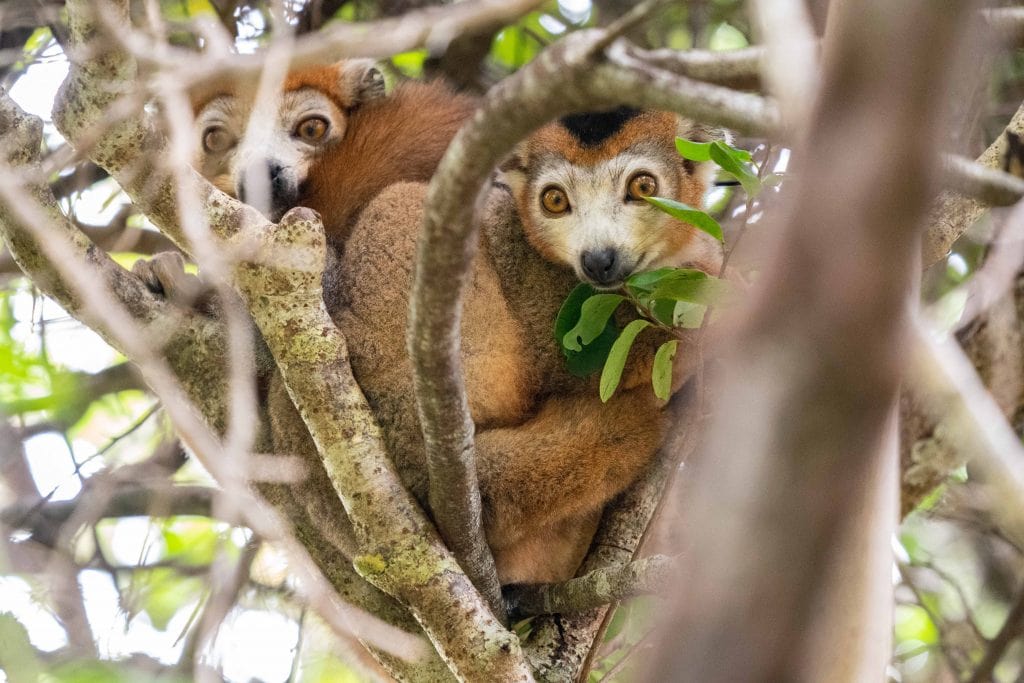 The future of Madagascar's most iconic species is uncertain. Lemurs are endemic to Madagascar, meaning they cannot be found anywhere else in the wild, but sadly their home is becoming smaller and smaller. An update of the International Union for Conservation of Nature (IUCN) Red List of Threatened Species revealed that 33 species of lemurs are Critically Endangered and 103 of 107 species are threatened with extinction. The IUCN suspect a population reduction of ≥50% is expected for Crowned Lemurs over a period of 25 years, due to a continuing decline in area, extent and quality of habitat, in addition to exploitation through unsustainable hunting pressure.
Our island is a safe haven, now home to an "insurance" or "safety" colony of Crowned Lemurs. The long-term goal of our lemur conservation programme is to establish a genetically diverse, wild population that can be used to repopulate forests in the Loky Manambato area on mainland Madagascar. The next stage in the programme is to translocate another round of lemurs onto Miavana. This is an essential move for the ongoing welfare of the group if there is to be enough diversity to produce healthy future generations.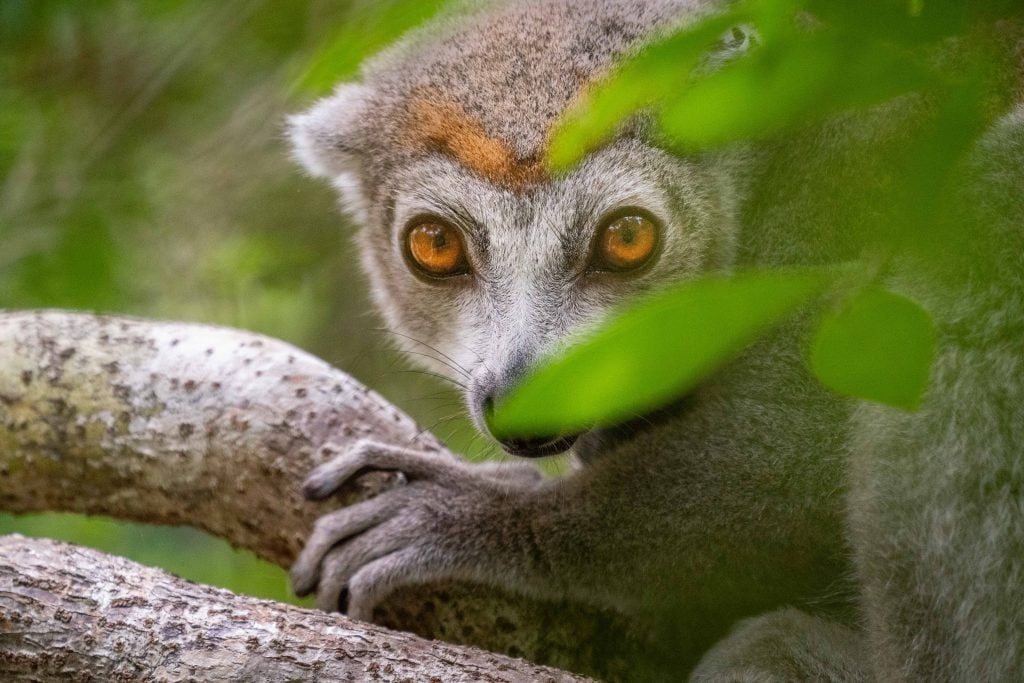 Lemurs are a matriarchal society, and of the 9 lemurs on the island, only two are female. The two babies are both male. Crowned Lemurs are sexually dichromatic, meaning males and females can be differentiated from each other by their colouring or pattern. Females have a predominantly grey body with an orange "tiara", and males are a darker reddish brown, with a black and orange crown. Crowned Lemurs have a life span of approximately 20 years and reach sexual maturity after 20 months. Births are highly seasonal, typically towards the start of summer, with only 1 or 2 babies per season (singletons and twins are estimated to be equally common) after a gestation period of +- 125 days.
Every stay at Miavana helps to support our endeavour to create a brighter future for Madagascar's extraordinary wildlife. Come, join us on the island and see our newest treetop denizens for yourself!